Description
Ombre is part of the " Ready to Custom " line.
She is a BJD about 40,5cm tall.
Her body was designed to offer great posability, with a single joints system.
She has the Classic body of the " Ready to custom " line.
Included in the set :
• A complete Ombre doll, stringed and sanded, without faceup.
• Resin color is "Pale Normal Skin", and the resin used is opaque urethan.
• A pair of glass eyes of 10 mm, "Lagoon" color.
• A box with cushion.
• A certificate of authenticity.
• A suprise goodie.
Out of stock.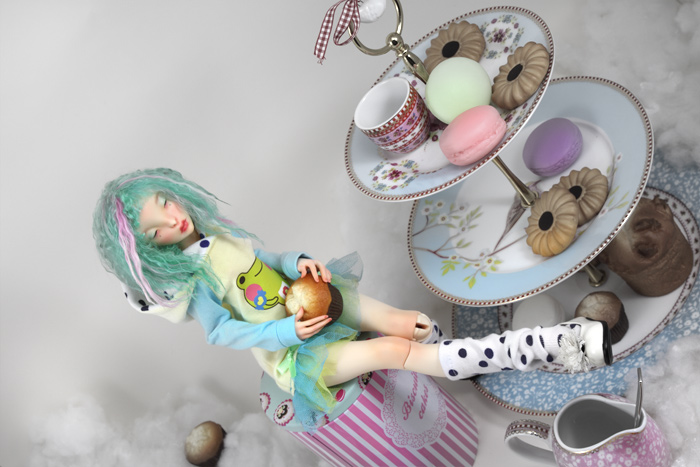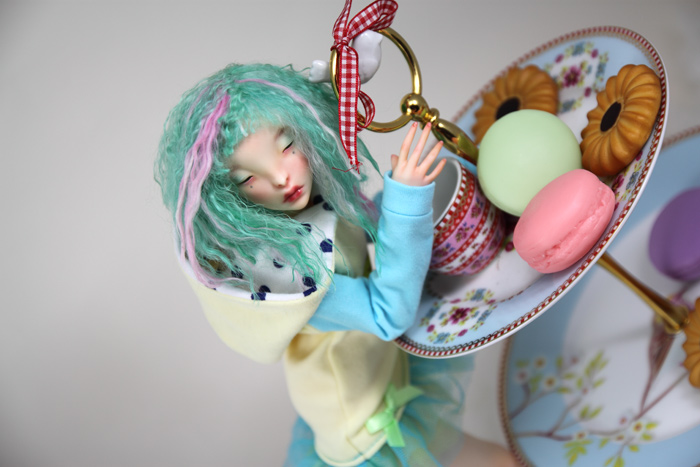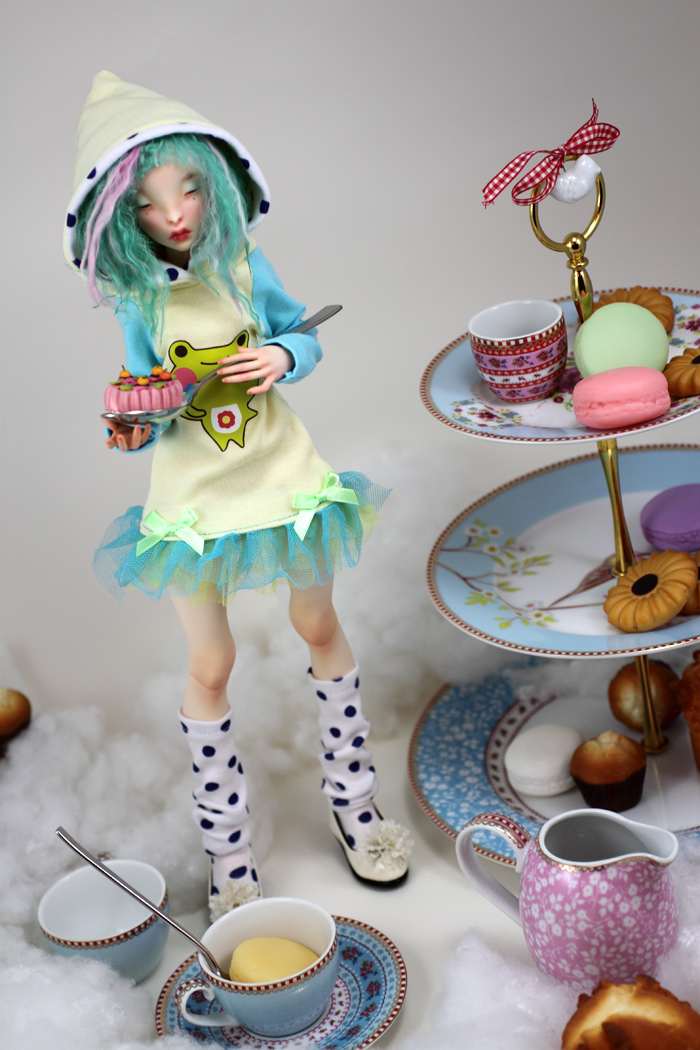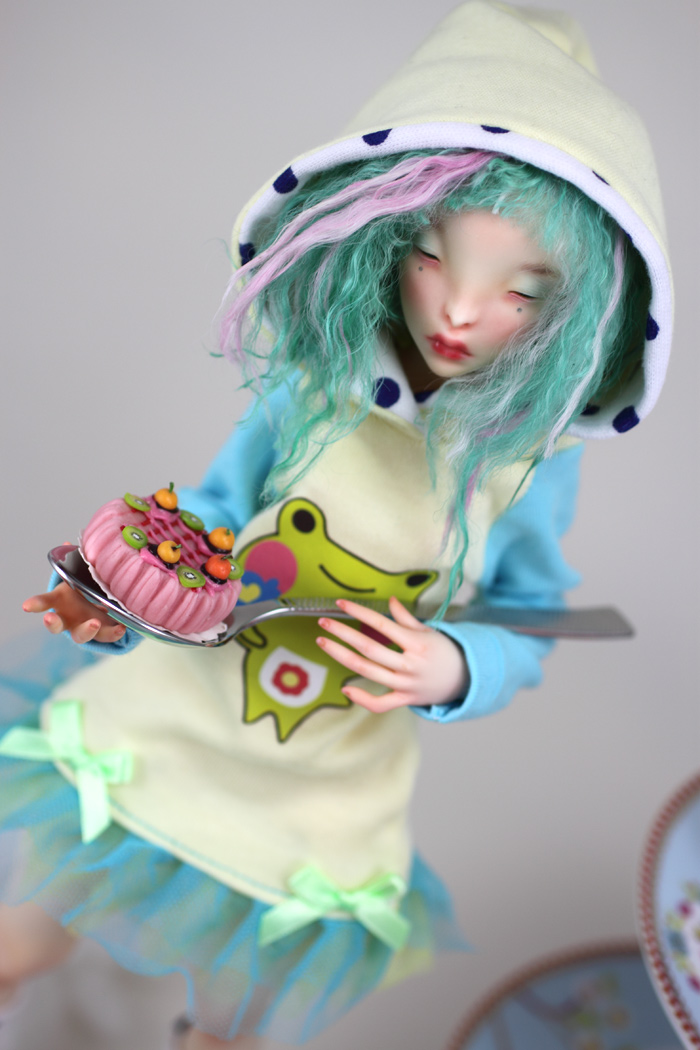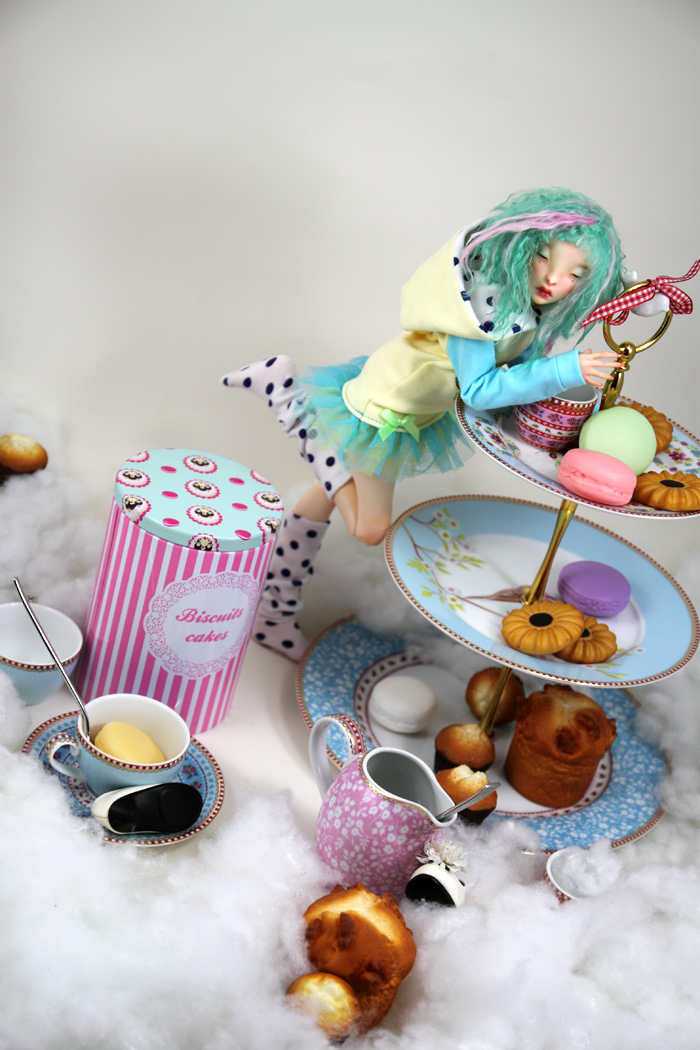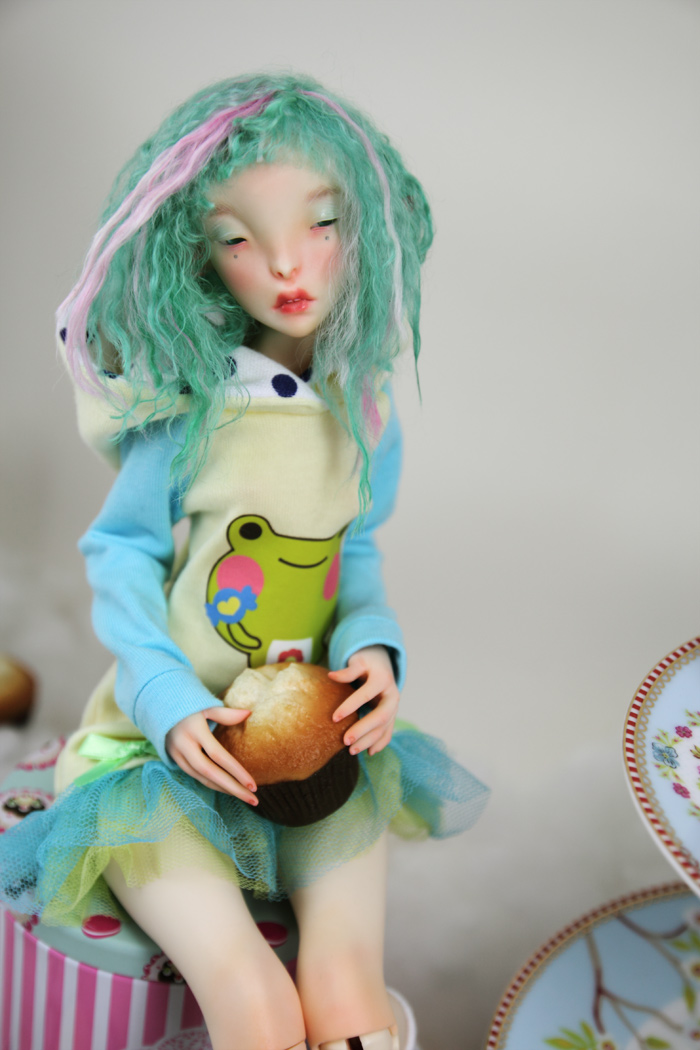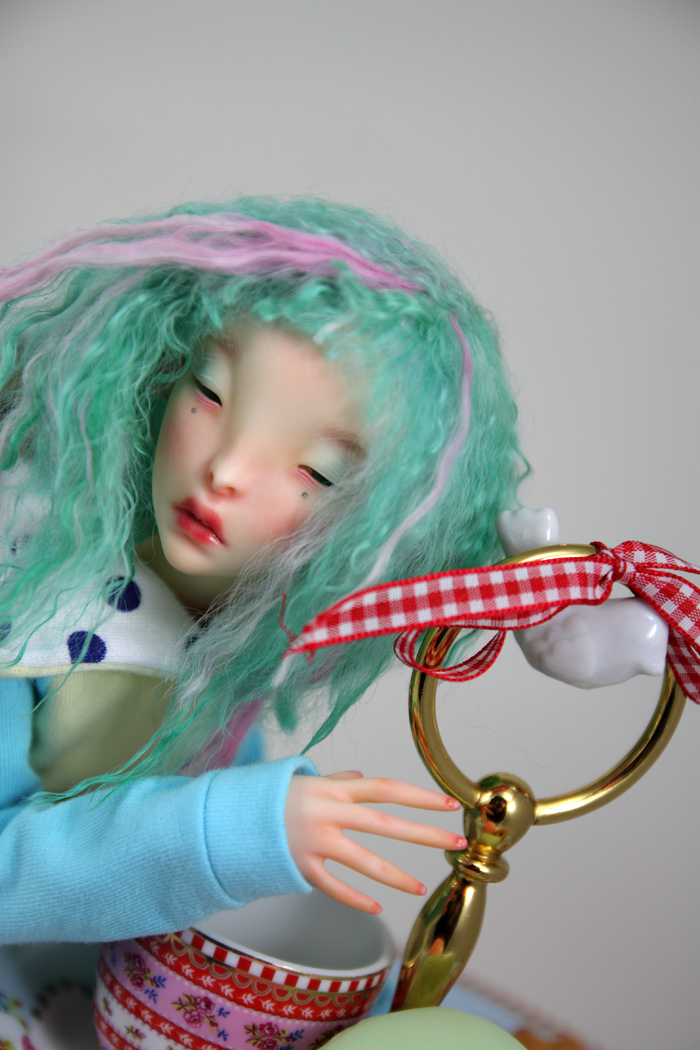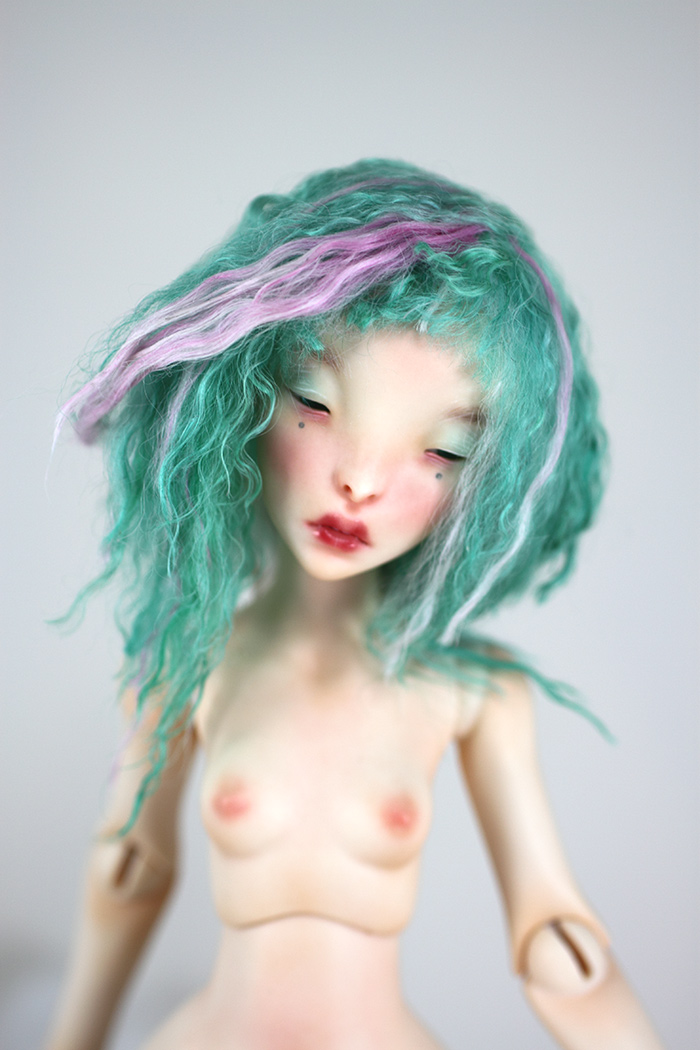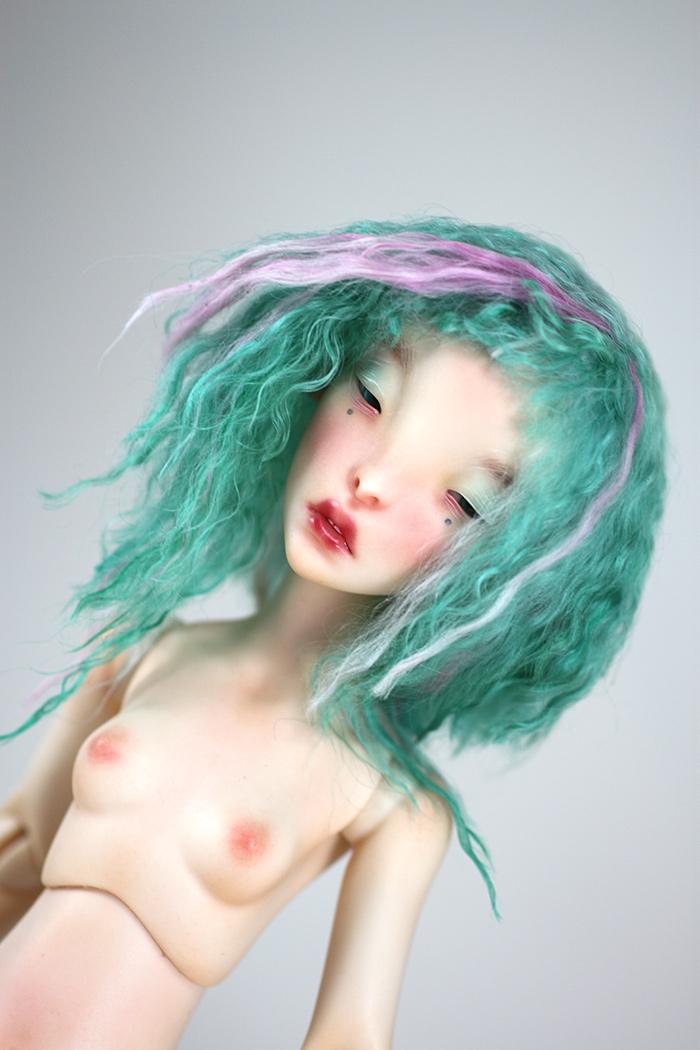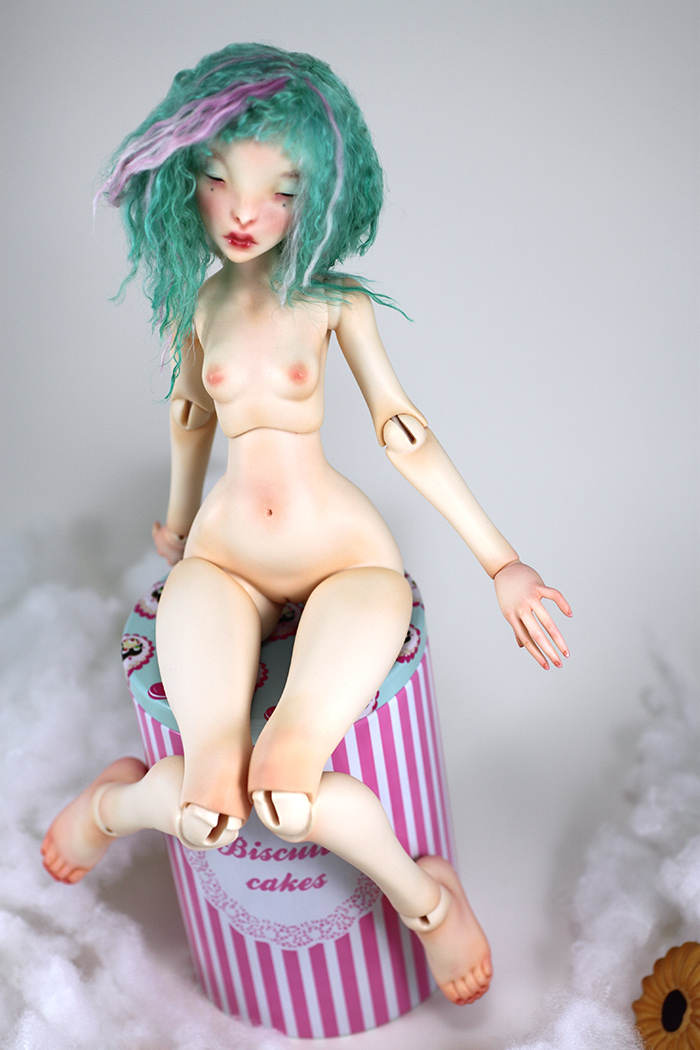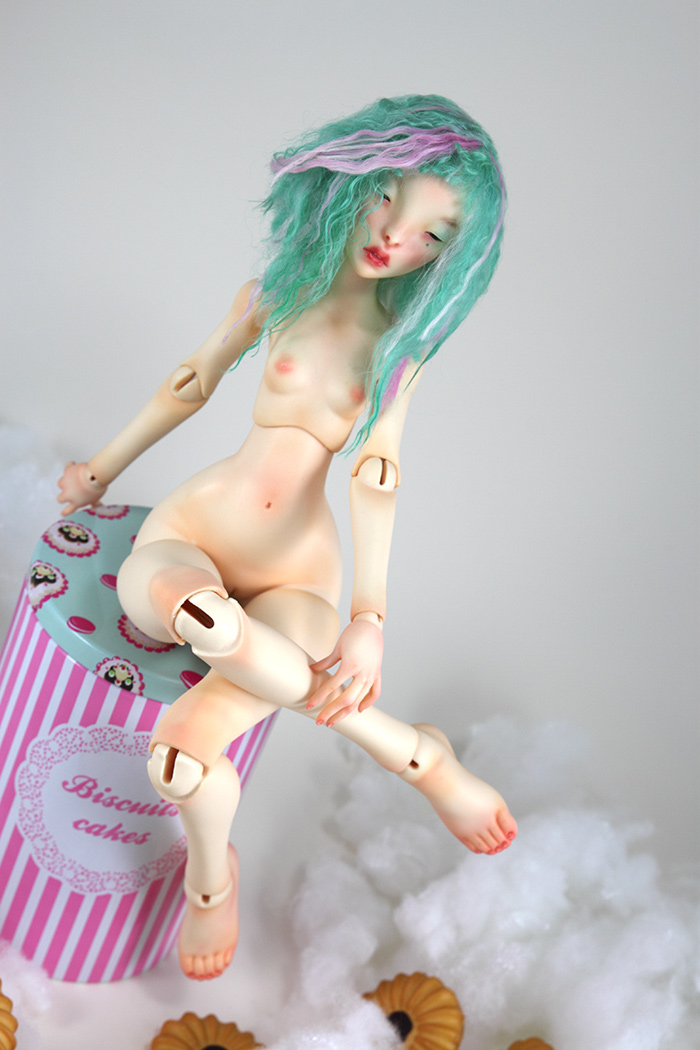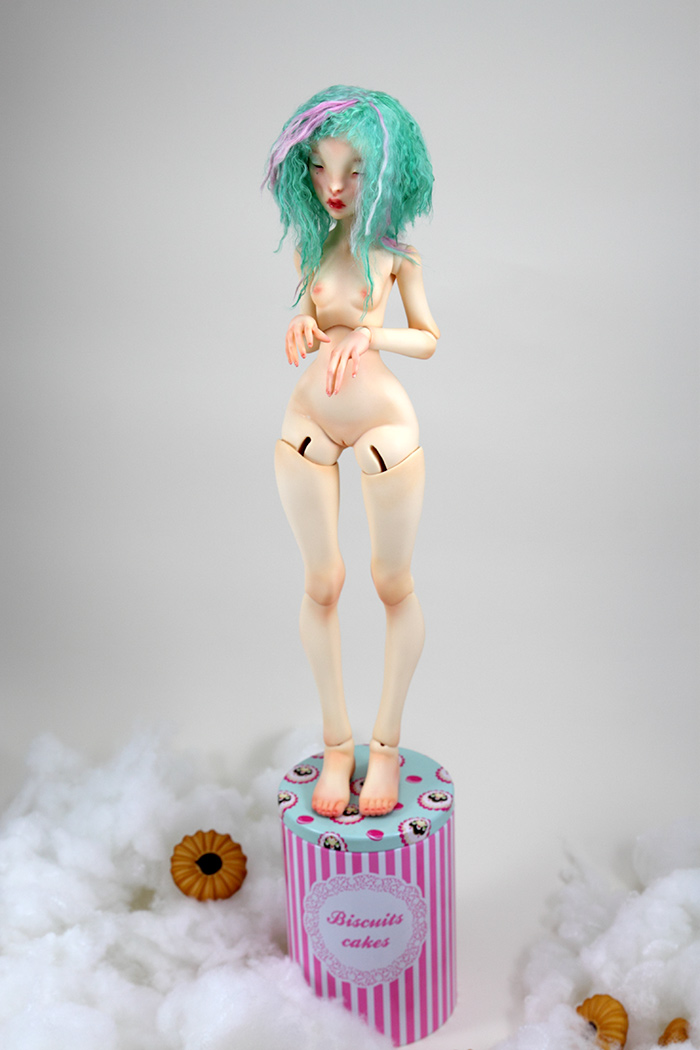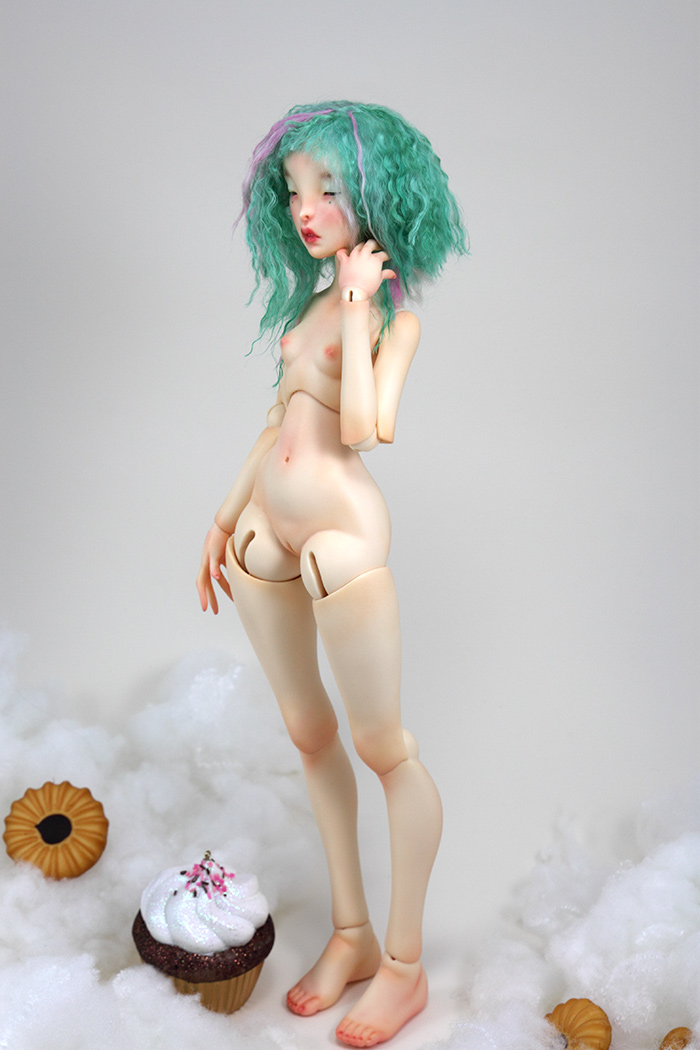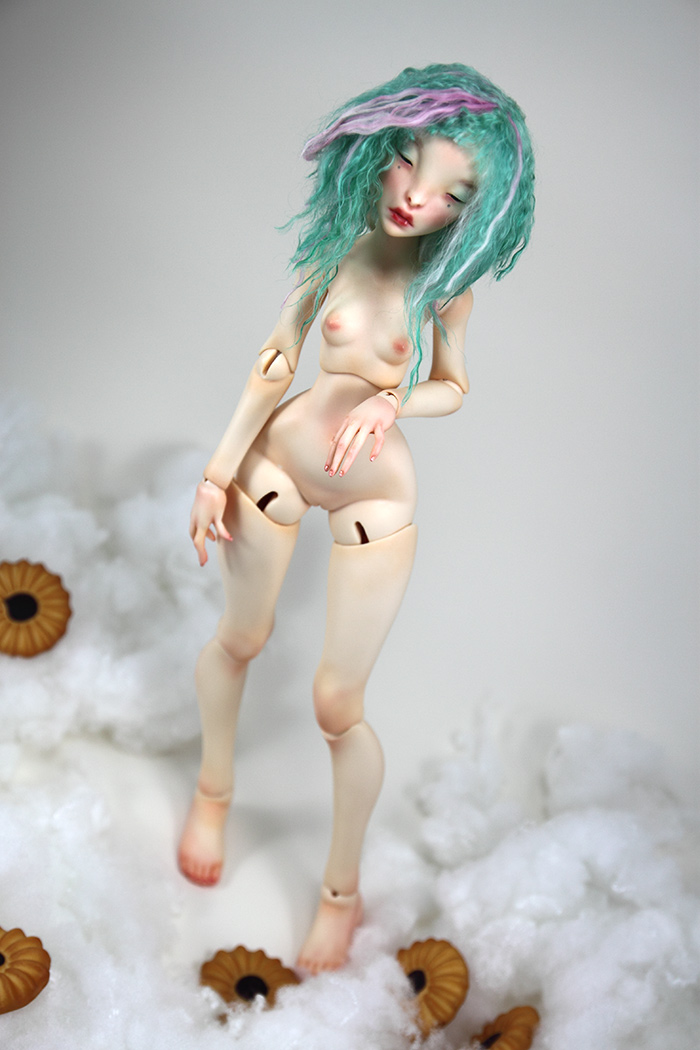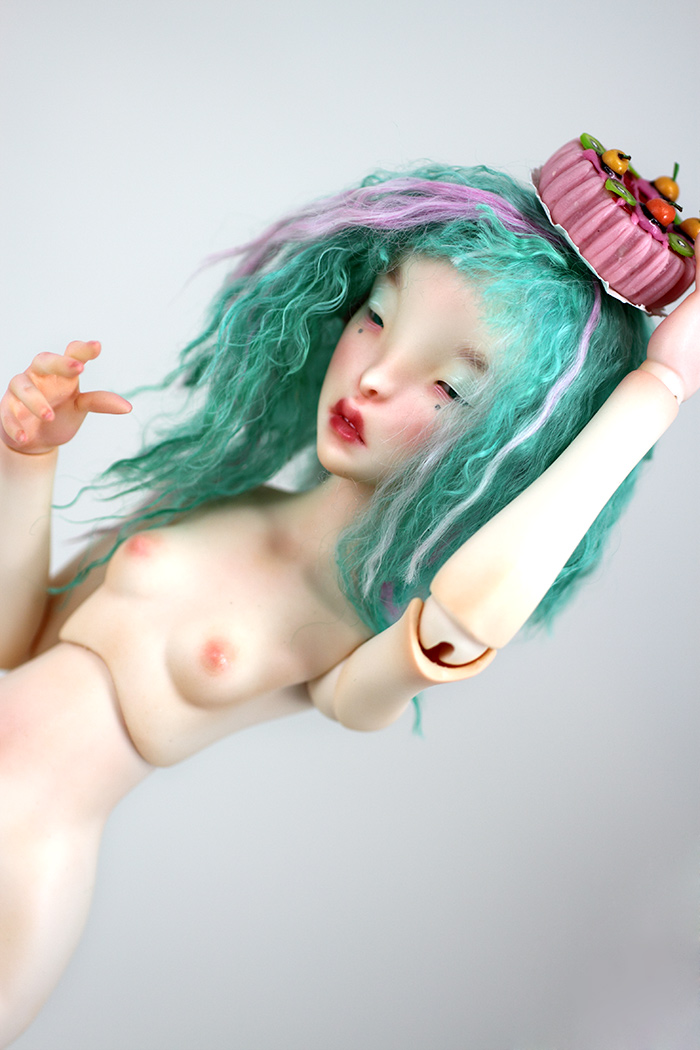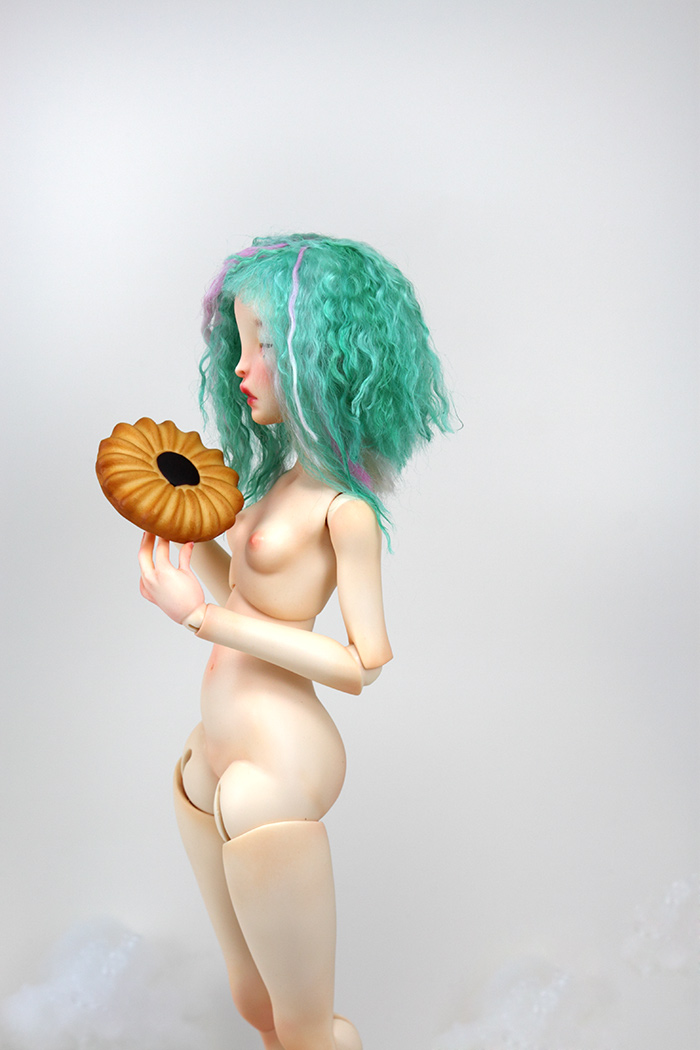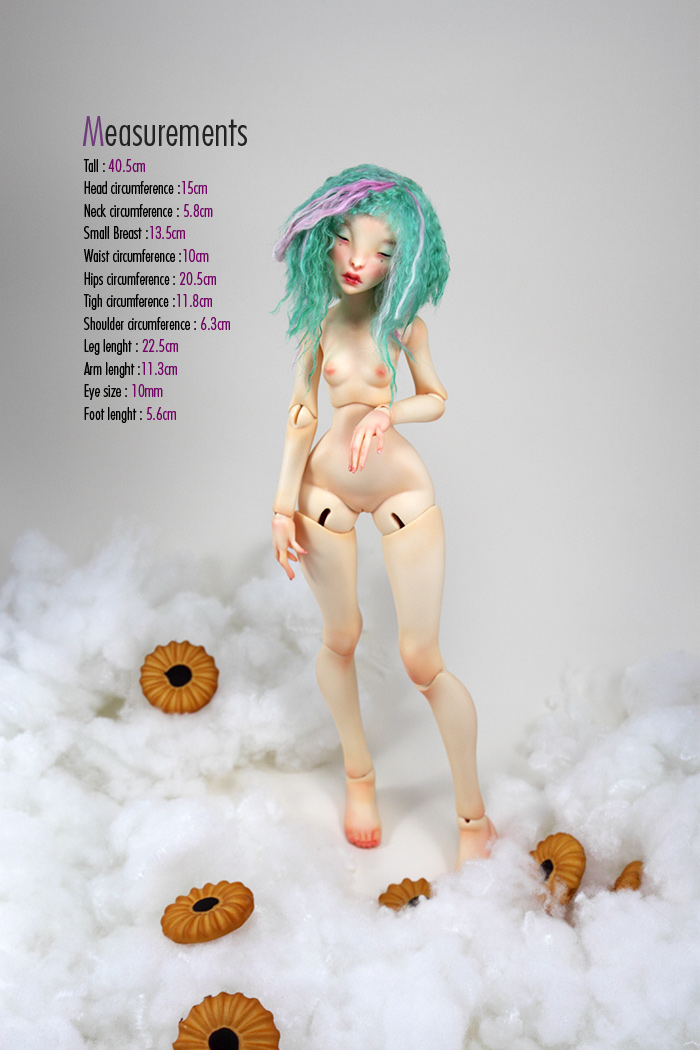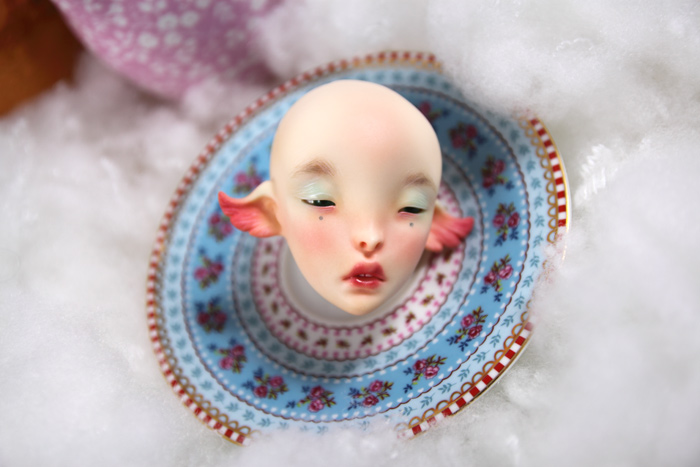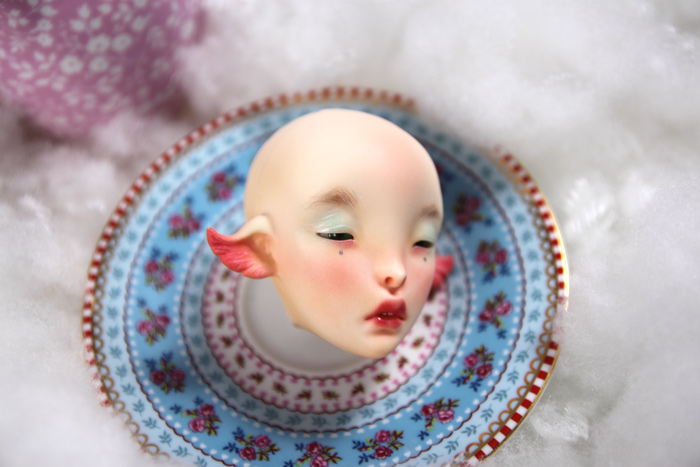 Comparison between opaque Urethan "pale normal skin" and Environmental "cream skin" resin.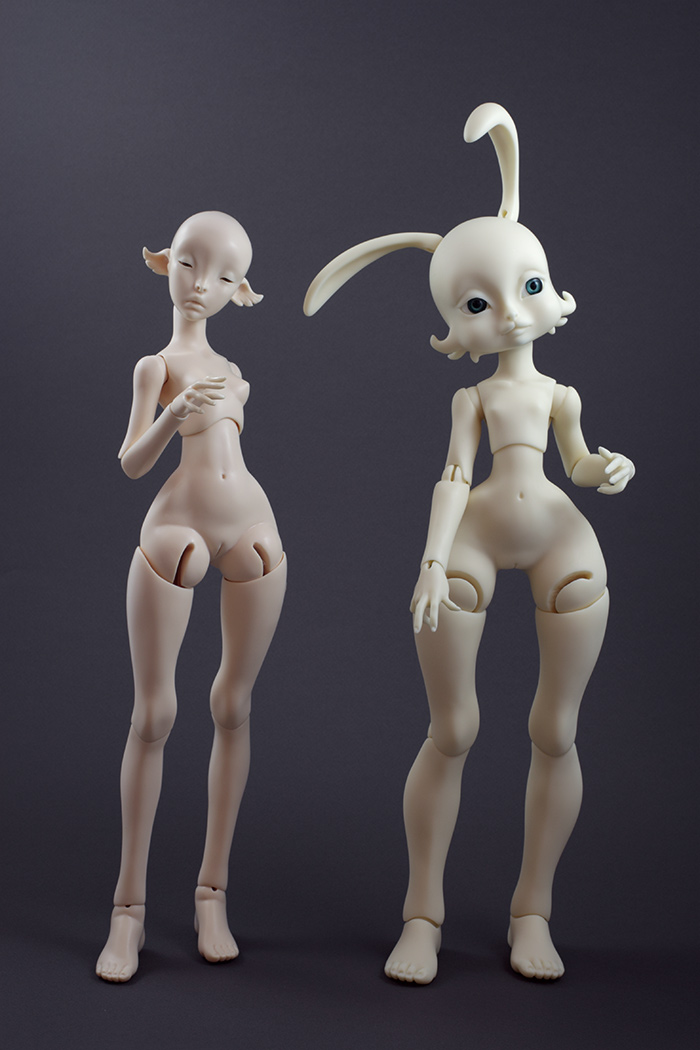 Pics below show the doll without faceup in Environmental "cream skin" resin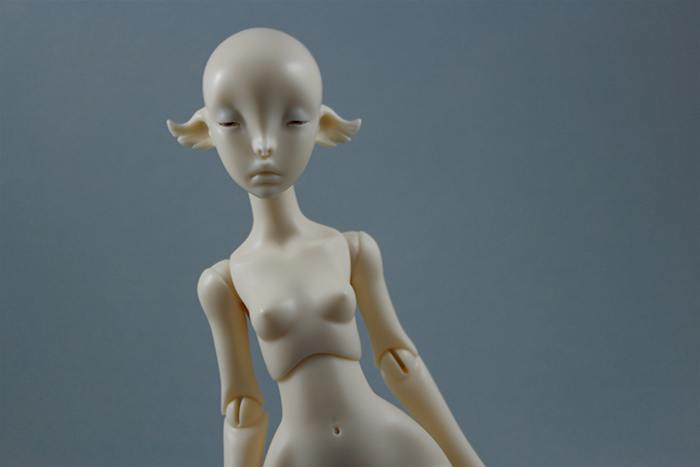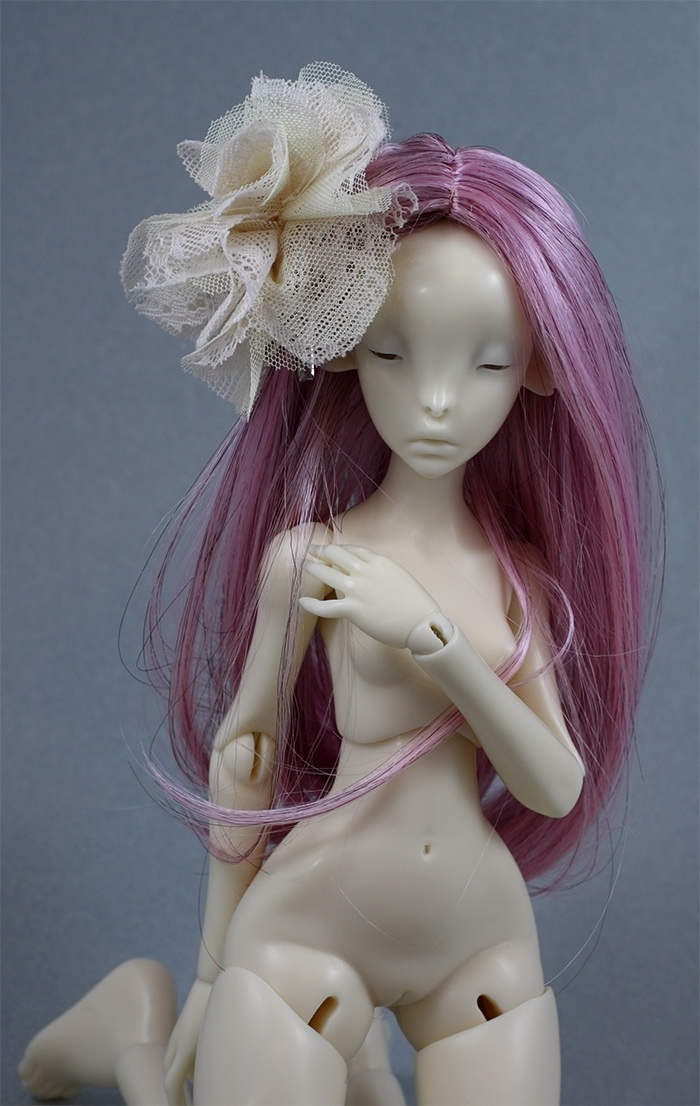 ****Layaways Terms****
We're offering a layaway option with a 3 times payment, available during your check out.
If you desire you only have to choose this payment option.
This 3 times layaway is set up automaticaly with Paypal ( we don't offer 2 or 4 times
layaways for now ) : first payment when you put your order, second one 30 days later,
and balance payment after 60 days. You will receive a payment request by Paypal on each
settlement date.
Please wait the payment request before making your payment, to have your order status
being updated automaticaly.
Please also use only one paypal account to pay your whole order, as the payment
requests are send to the mail adress you provided on your account.
Thank you for respecting our payment terms, it will allow an easier management of layaways.
If you have any question, or any problem with your layaway feel free to contact us through
your personal page, or the contact form.
Thanks by advance !