Description
Manon in "Dark skin" limited edition of 30.
She will never be produced in this color again.
She is a MSD size ball-jointed doll.
Her body was designed to offer great posability, with a curvy cartoonish body.
Included in the set :
• A complete Manon doll, stringed and sanded, without faceup.
• Resin color limited edition "Dark skin". The resin used is beautiful and smooth.
• Two breasts, young and standard.
• A pair of glass eyes of 8 mm, old grey color.
• An extra long black wig.
• A box with cushion.
• A certificate of authenticity.
• A suprise goodie !
Out of stock.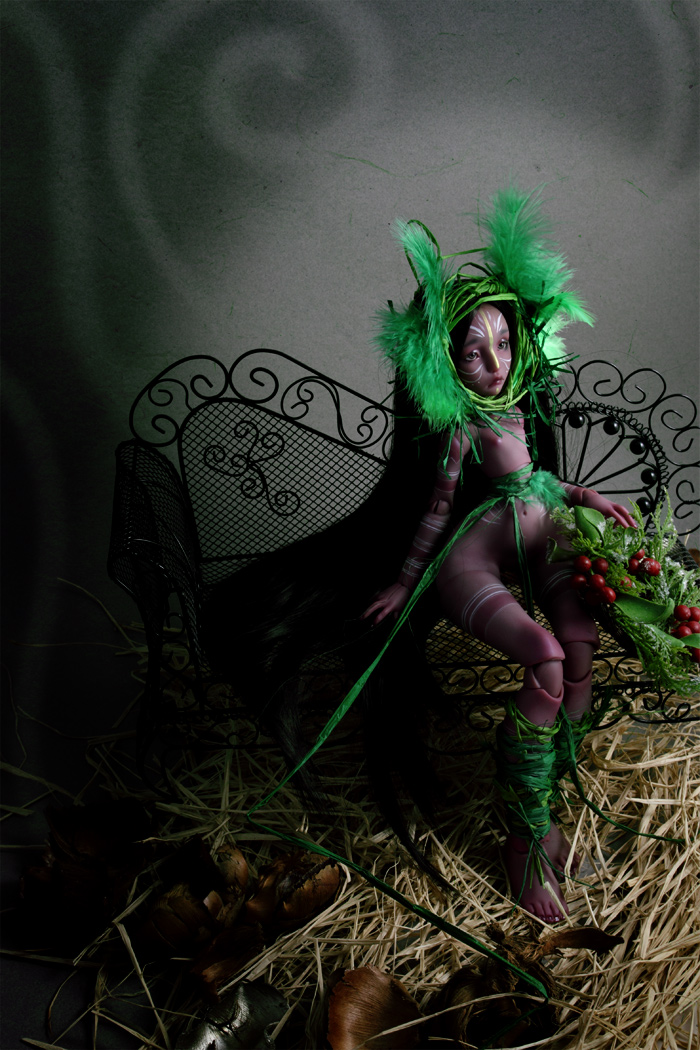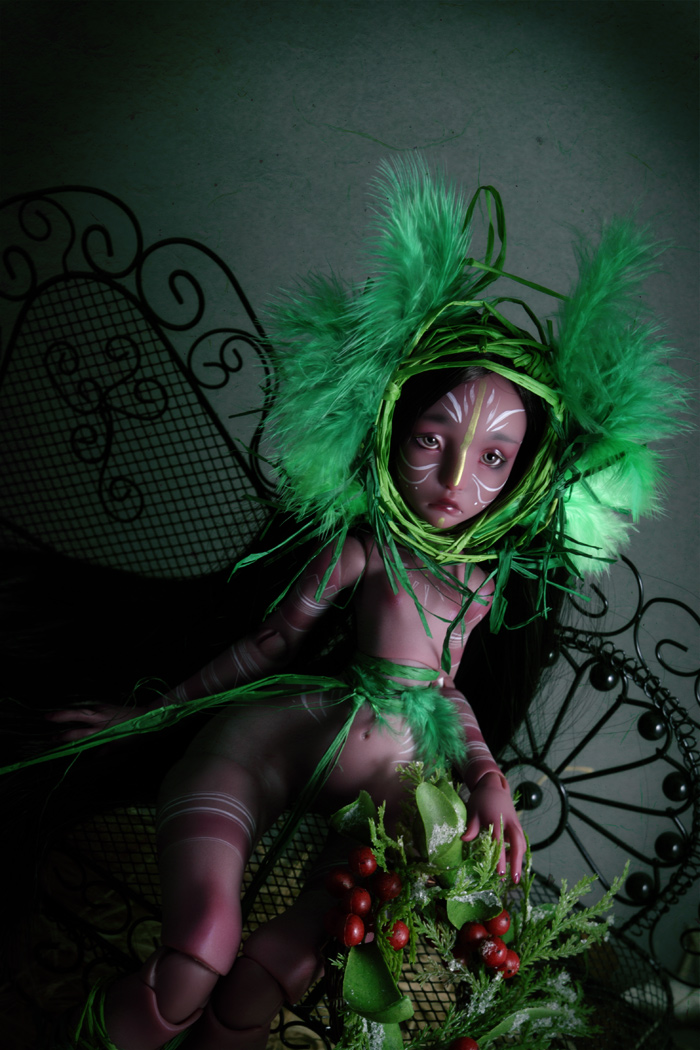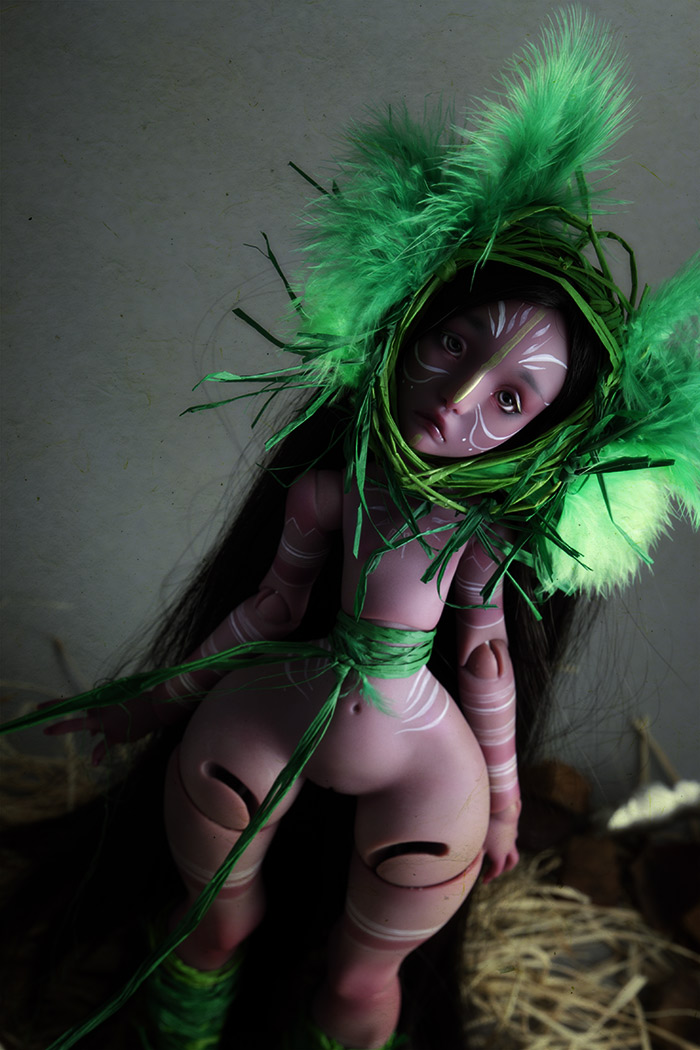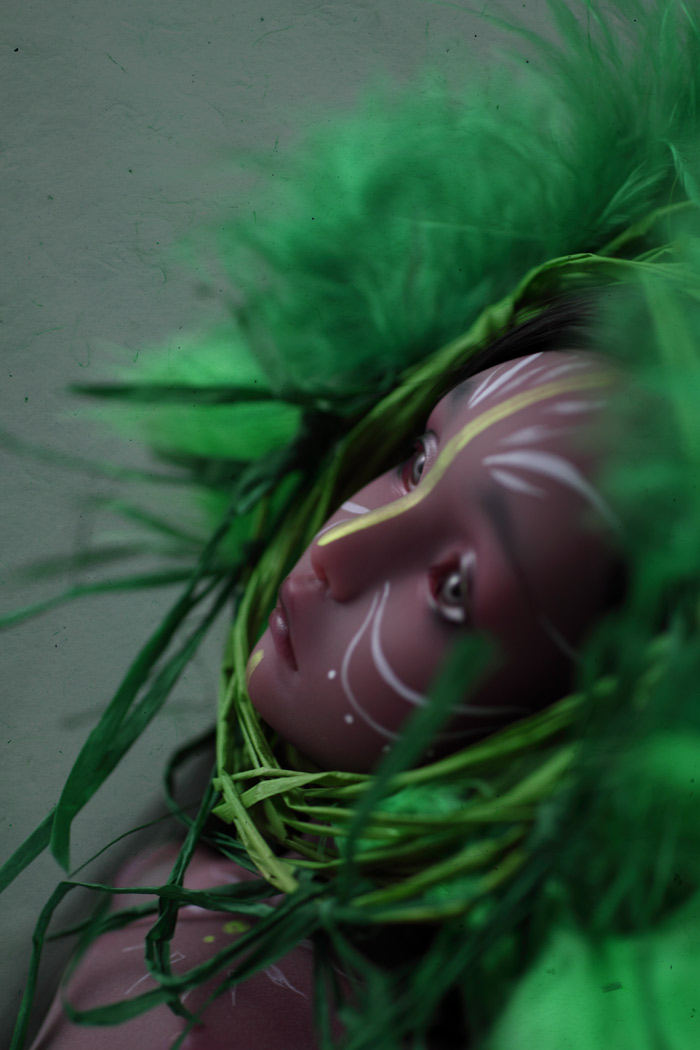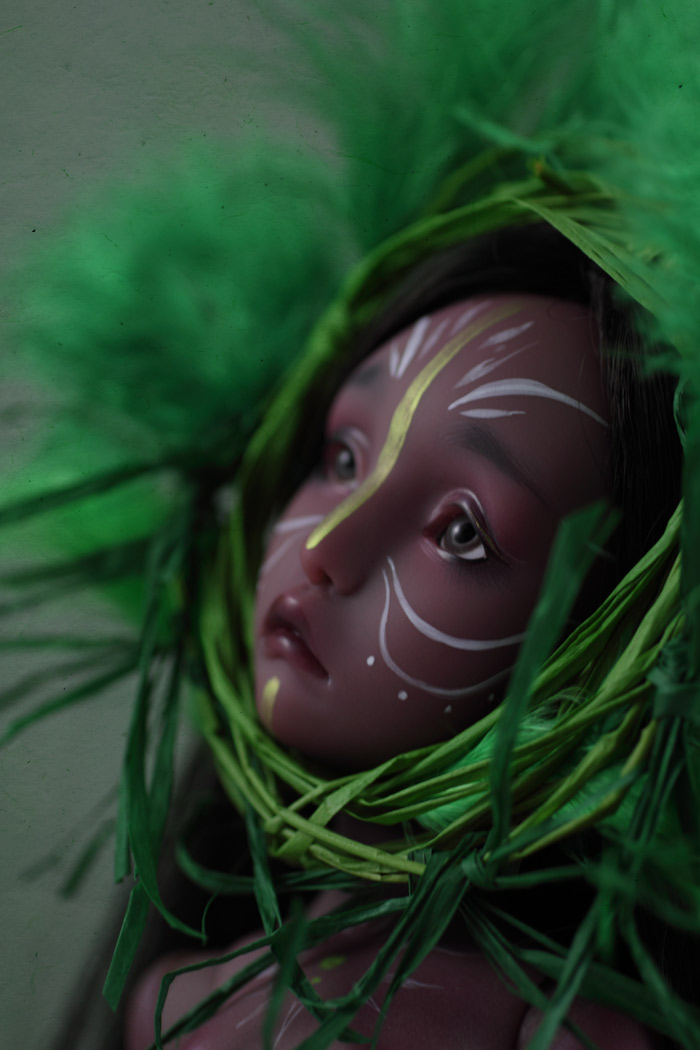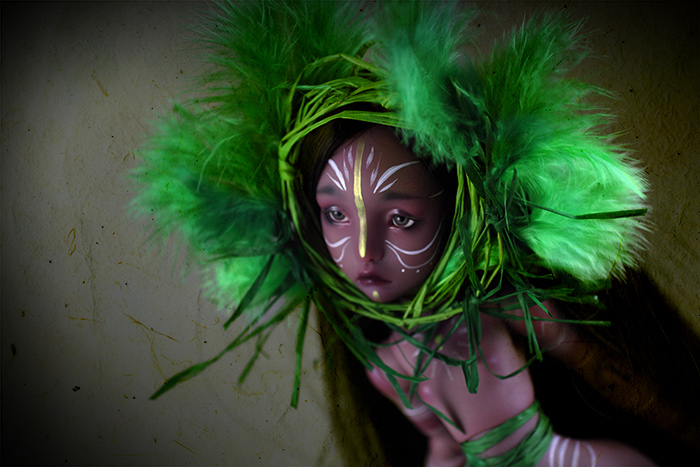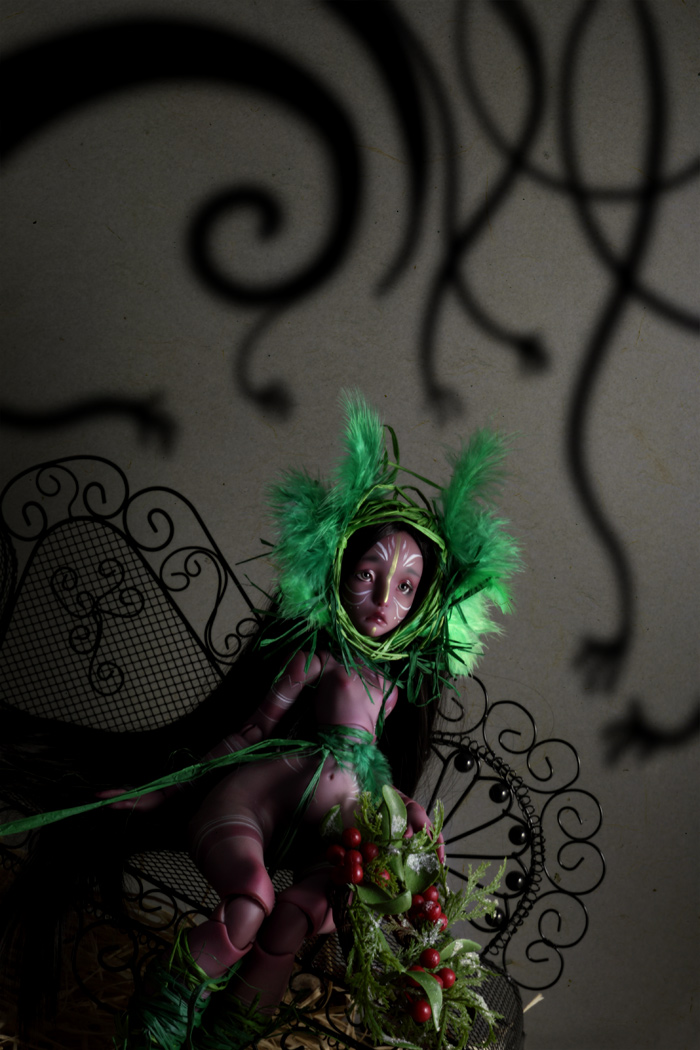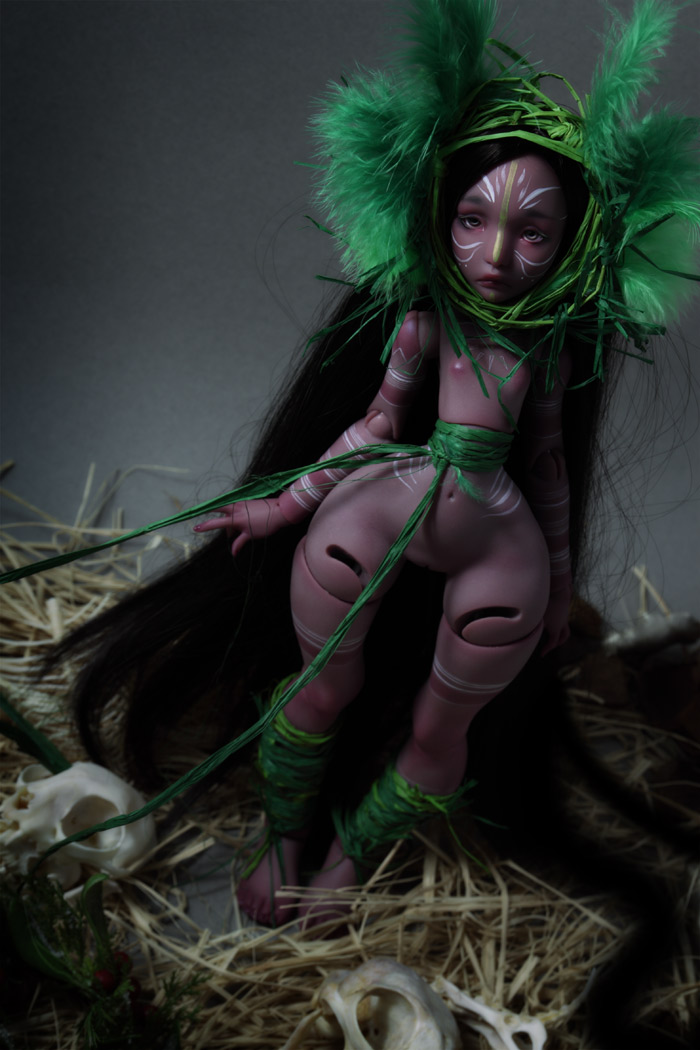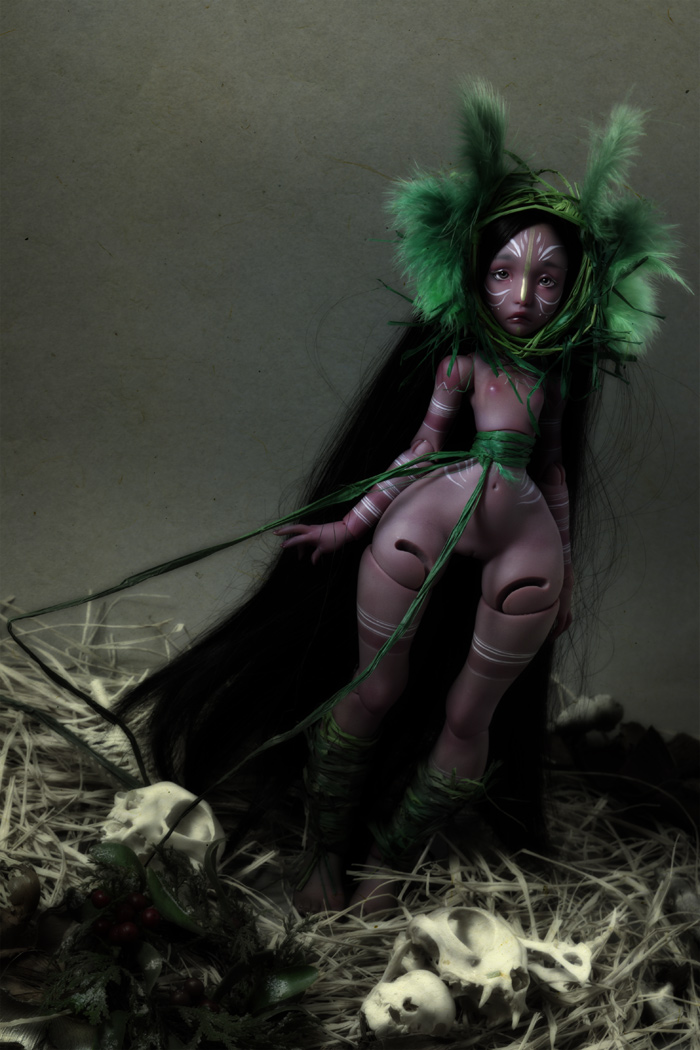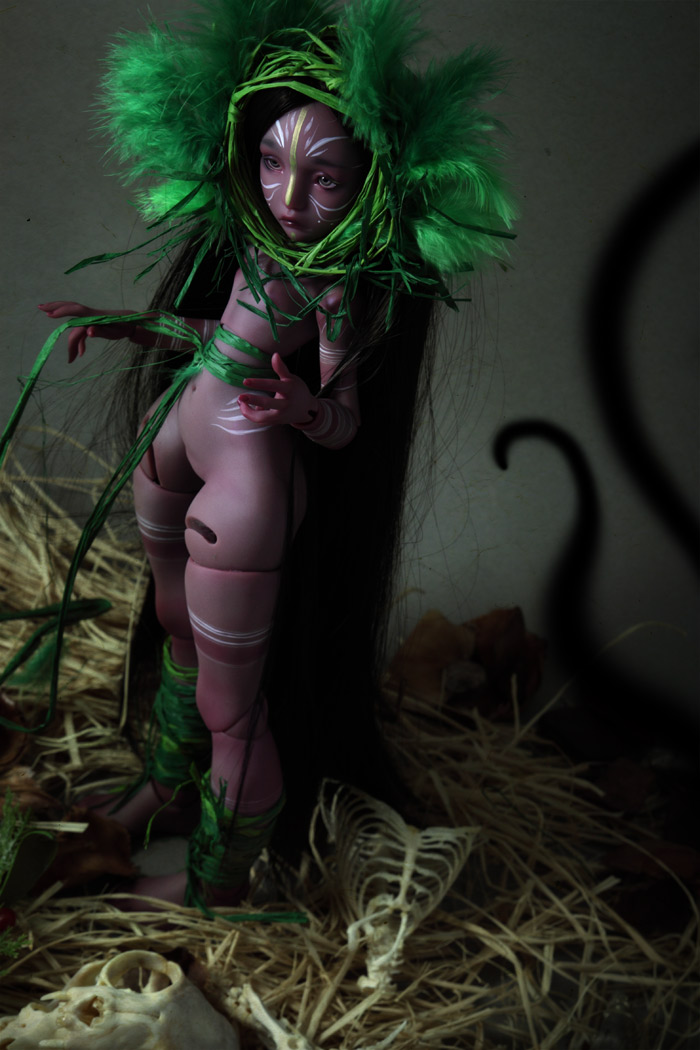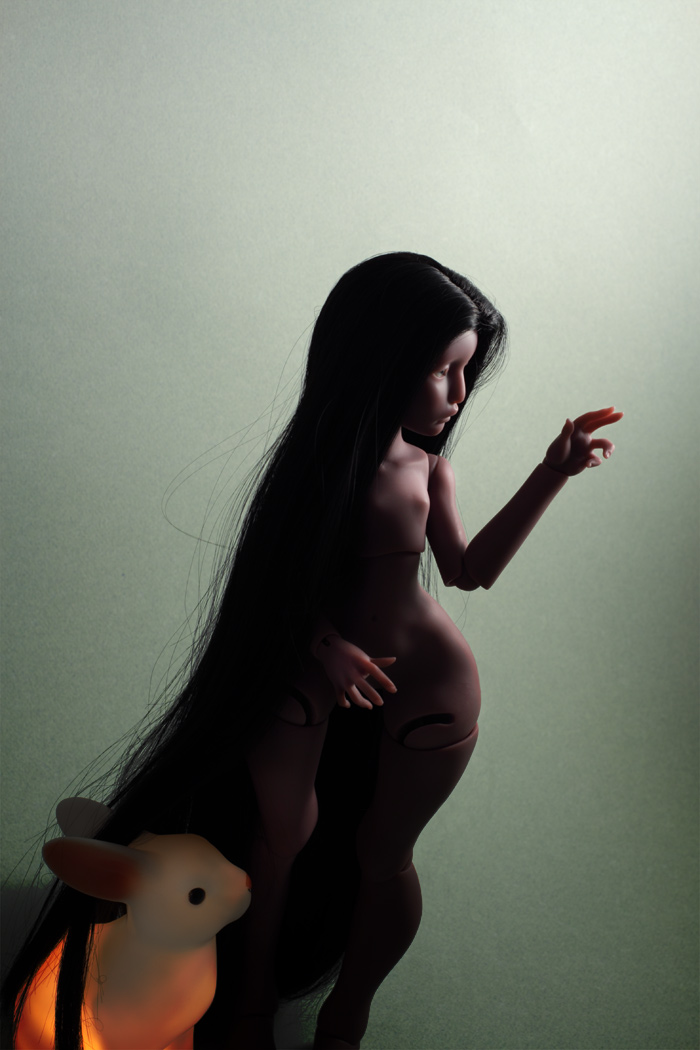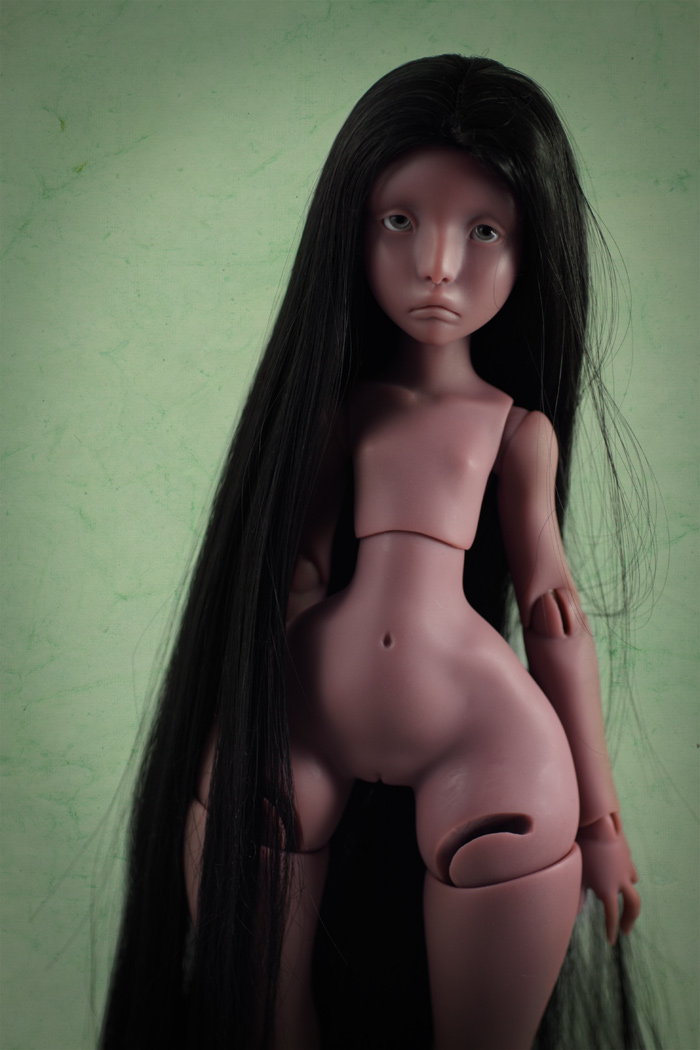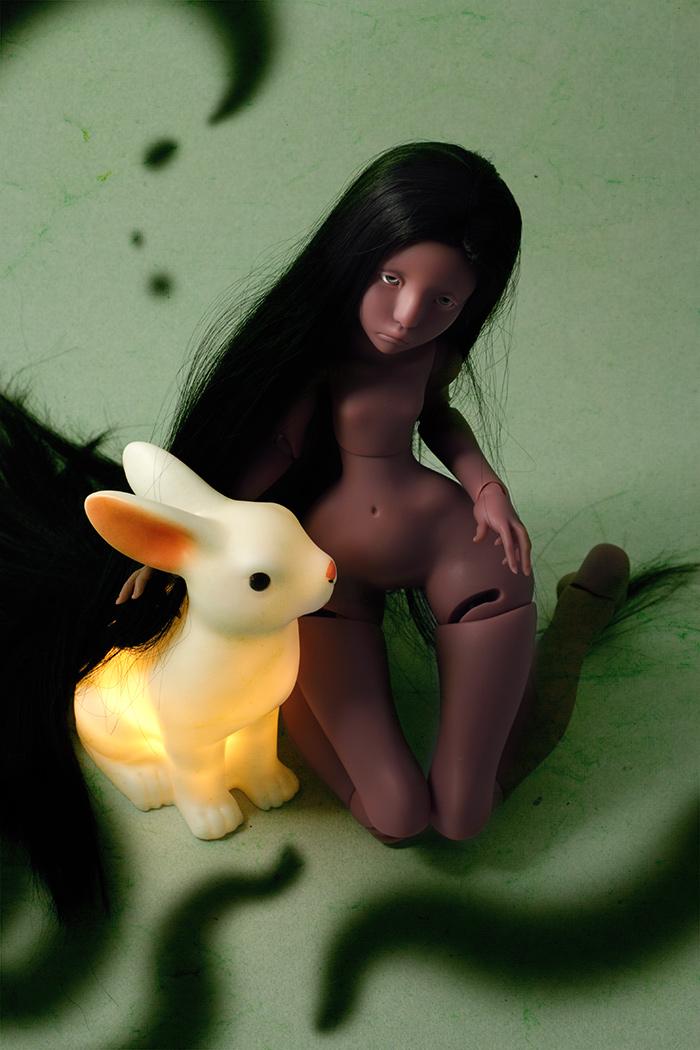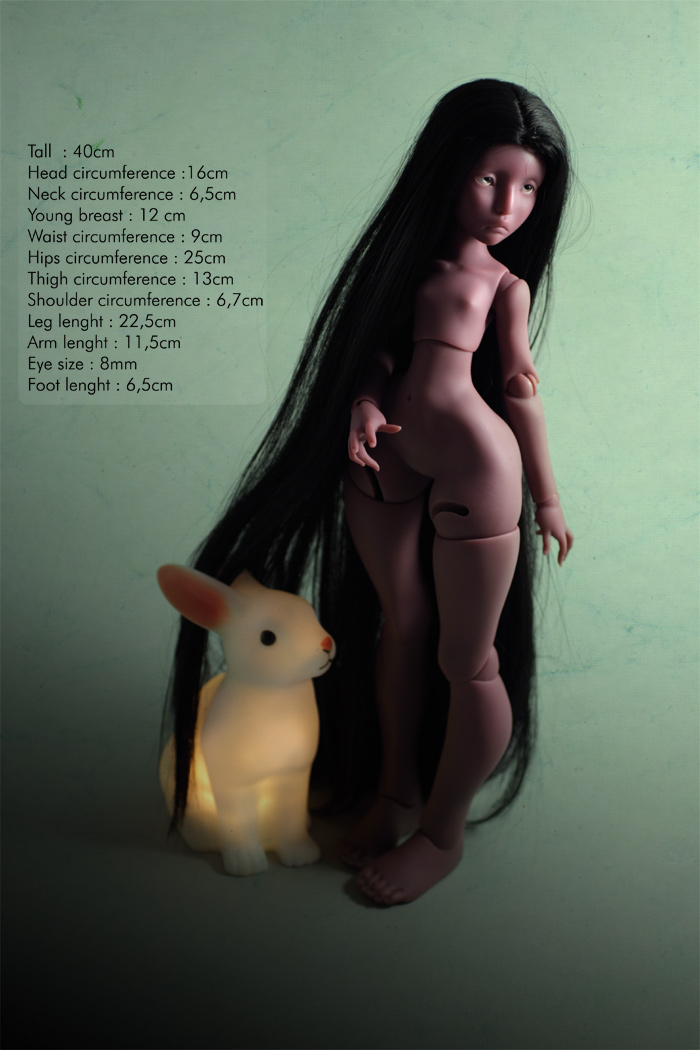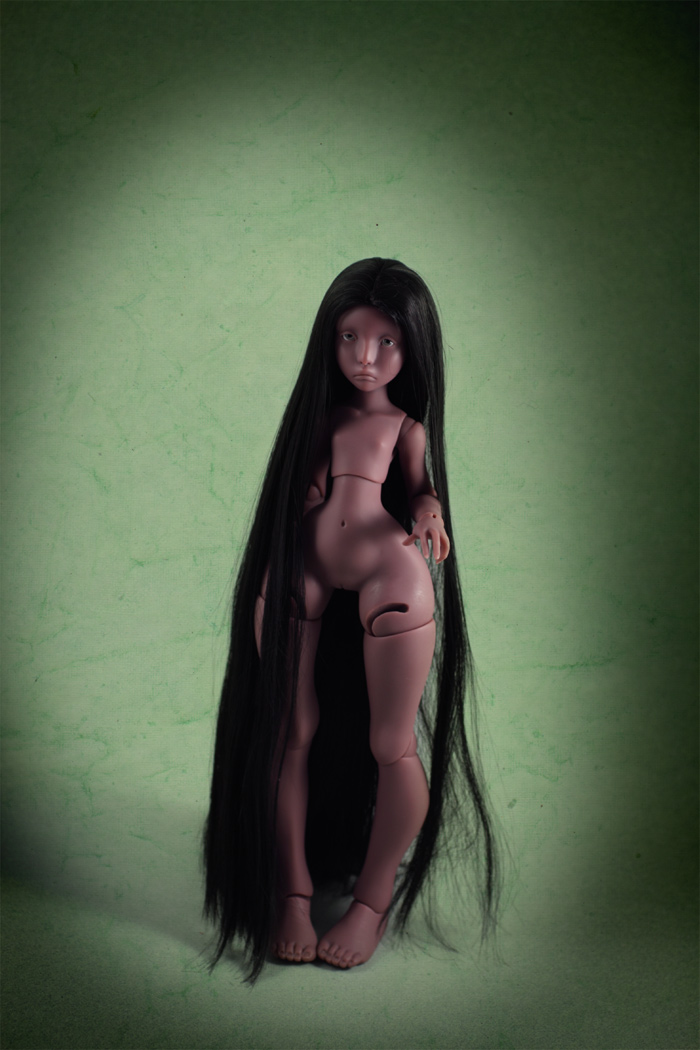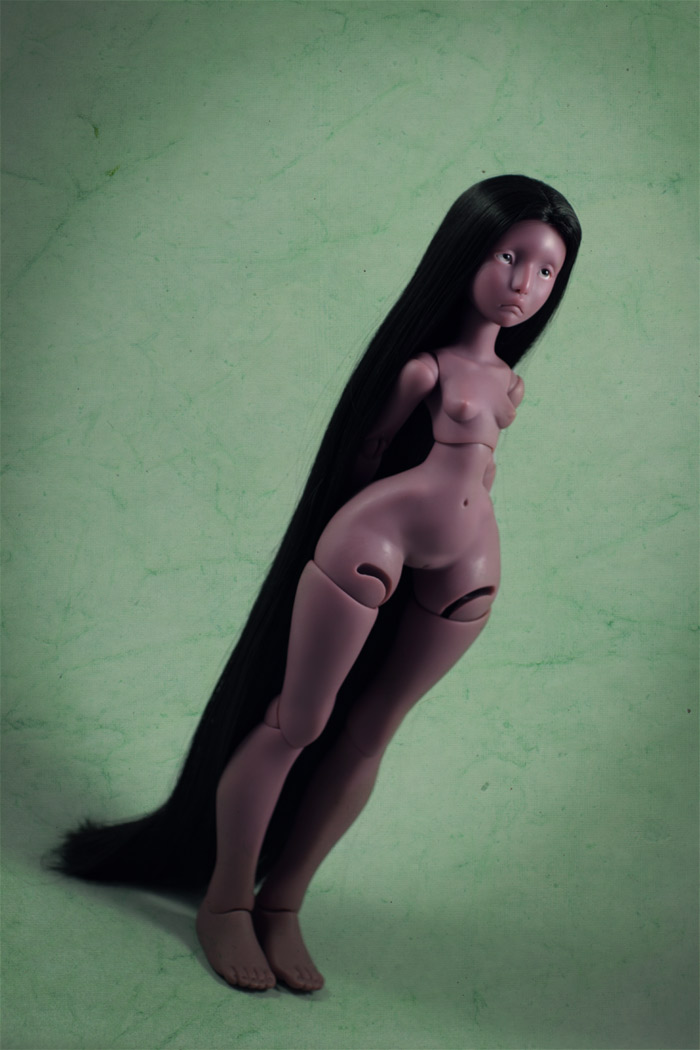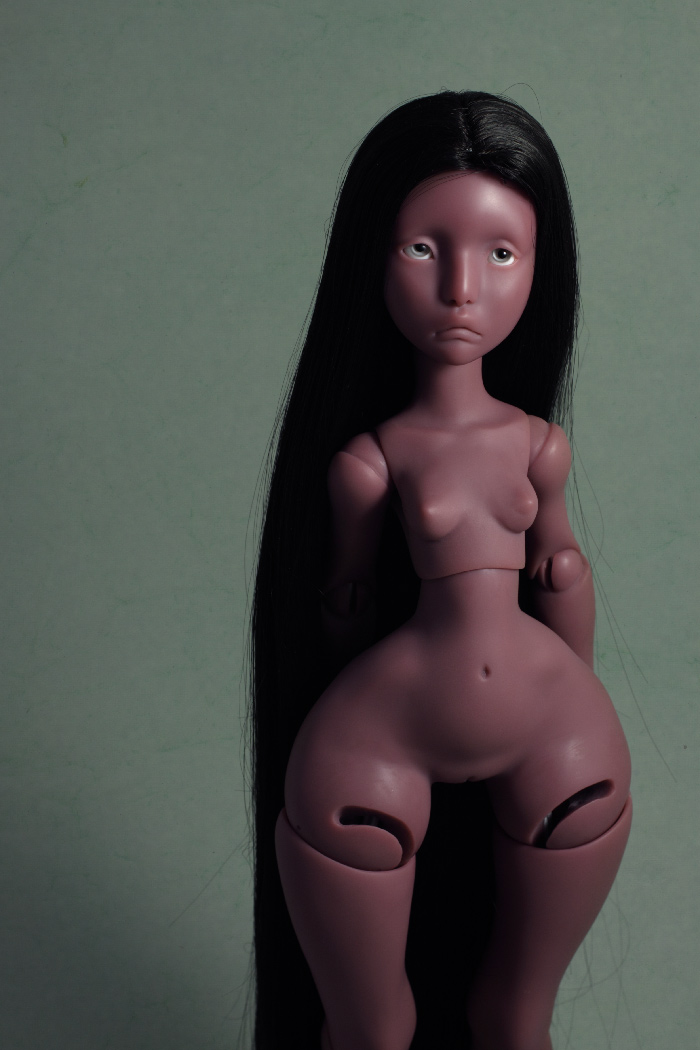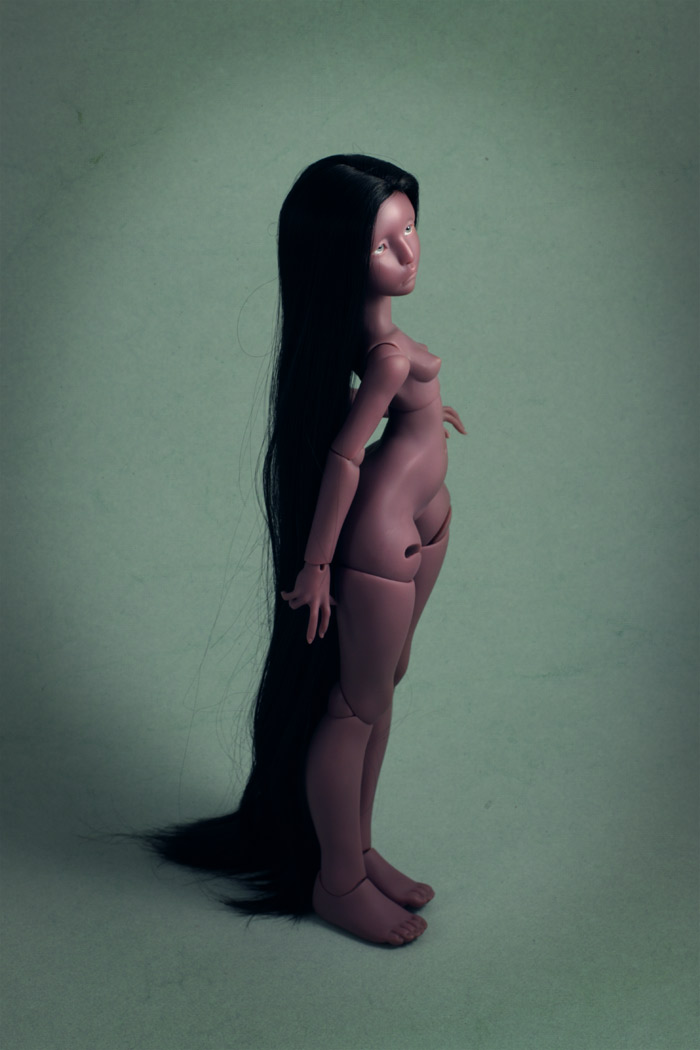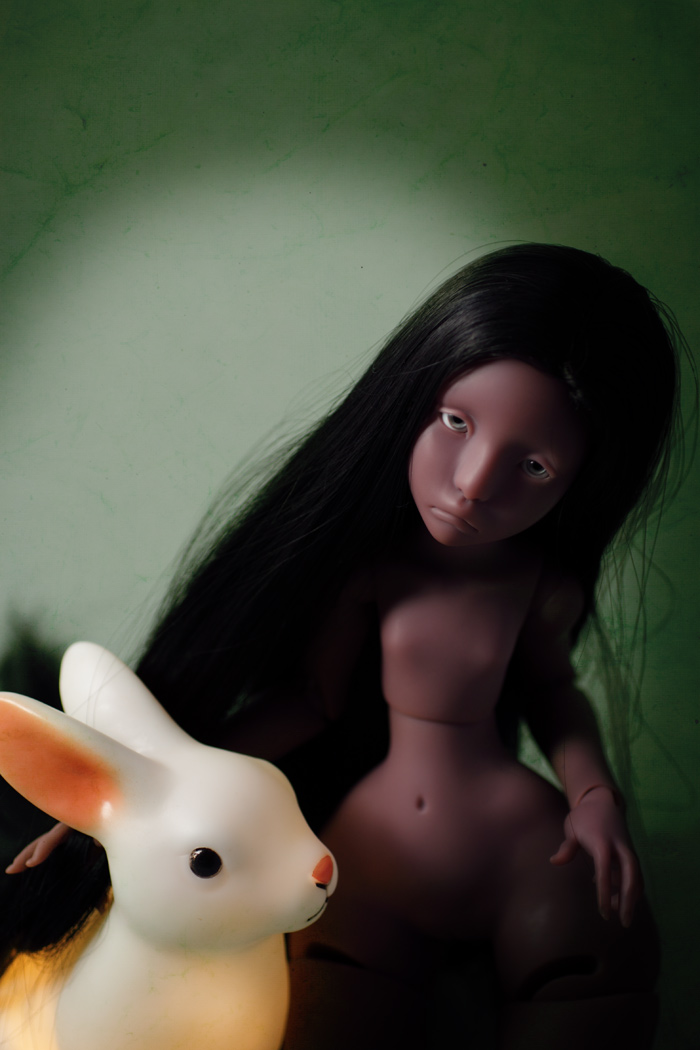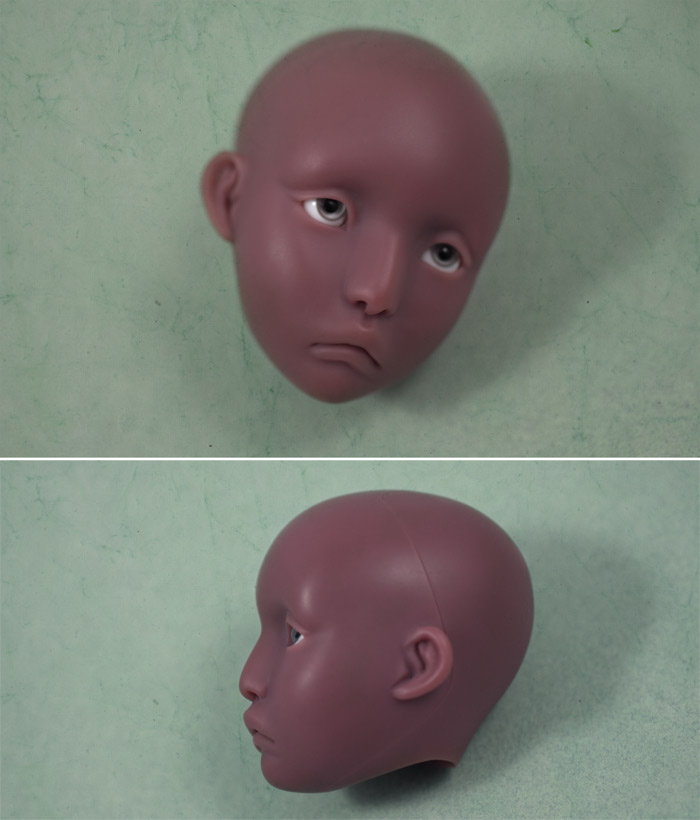 Please note: Resin color showed on pictures may vary depending of your monitor.
As all dark skin resin dolls, some cautions should be take in order to keep
your doll in good condition.
The color is mixed in the resin mass, however it is necessary to make a test
inside the headback with the product you're planning tu use if you want to remove your faceup some day.
If possible prefer the use of warm water and magic sponge instead of chemical products.
While doing faceup do not use too much layer of varnish, as you know most of varnishes are not
absolutely clear, and if you use too much it will create a lighter layer on your doll.
Remember the Golden Rule : With dark resin, the less varnish layer you use the best result you will get.