Description
Eugenie is one of the first doll available in the " Ready to Custom " line.
She is a slim MSD size doll.
Her body was design to offer great posability, using a single-joint system.
She has the Classic body of the " Ready to custom " line.
Out of stock.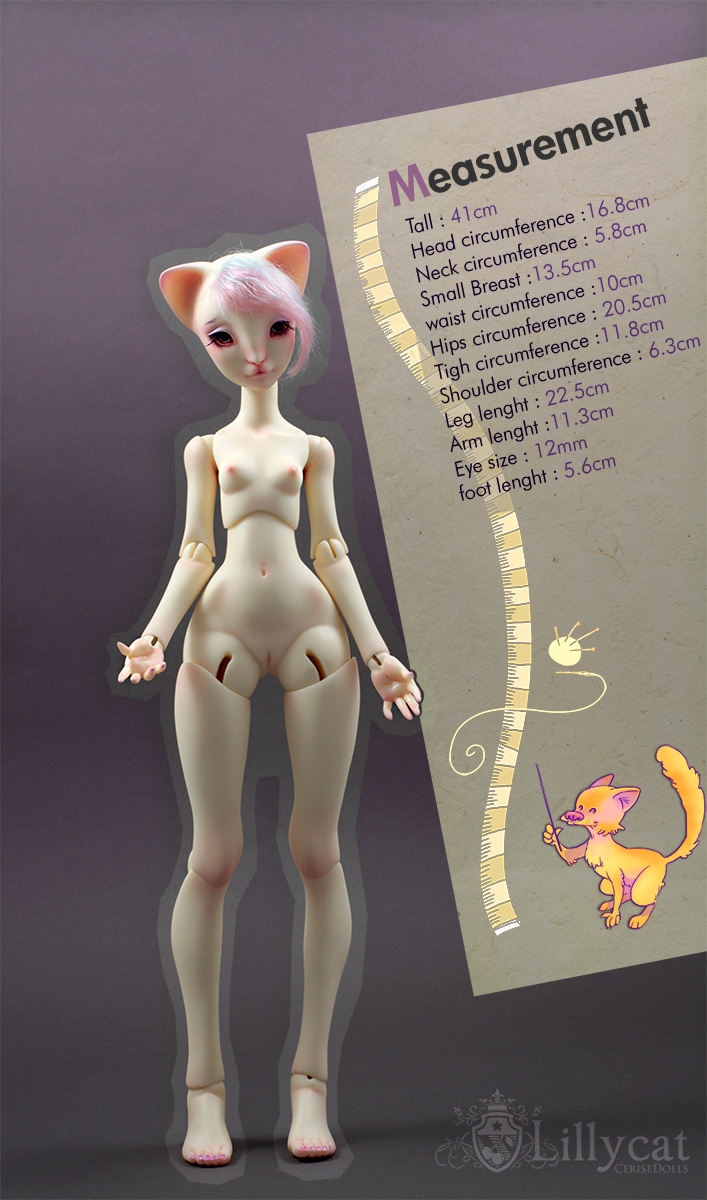 Included in the set :
• A complete Eugenie doll, stringed and sanded, without faceup.
• Resin color is "Cream". The resin used is beautiful and smooth.
• A pair of glass eyes of 12 mm, random color.
• A box with cushion.
• A certificate of authenticity.
• As exclusive gift, a dedicated Cerisedoll Artbook vol.1
Sold at the price of 430€ + shipping fees.
Layaway are available, with two-times or three-times payment.
Reduced shipping fees and easy payment terms are available if you order two or more dolls !