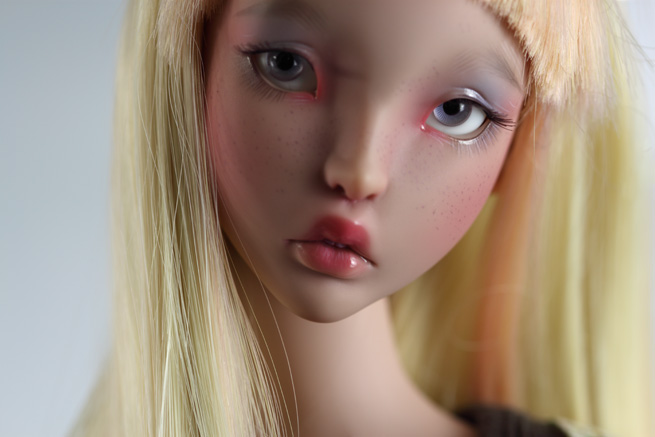 Hi !
Hope everybody is fine and had a great summer 🙂
I know I don't post often here and need to take more time to give you update on the incoming project.
Today I am happy to tell you that Ellana is coming back in a new version on Plum body.
She now looks more curvier and " healthy " and it was the reason why I decided to stop the production of the Lune body.
I wanted her to look human an realistic and I think she is pretty cute on this new body.
As some of you know already I am moving my sale systems for stock sales, because I notice that more and more customers don't want to wait 3 months for the production of their dolls.
I understand this problem and probably offering my balljointed doll in stock is a good solution, but the bad side of this system is I can't offer a big stock because I have to pay the whole production in advance.
I will test this system and if I see it is too difficult on the sculpt for collectors to bring one, then may be I will offer few preorder as well so every body will be happy.
Feel free to give me you review and ideas on this point, my dolls only exist with the support and interest of collectors.
Regarding Ellana she will be available on September the 14th 2017 in pink tan skin this time, and I should open another stock sale soon for the PNS version.
See you soon !