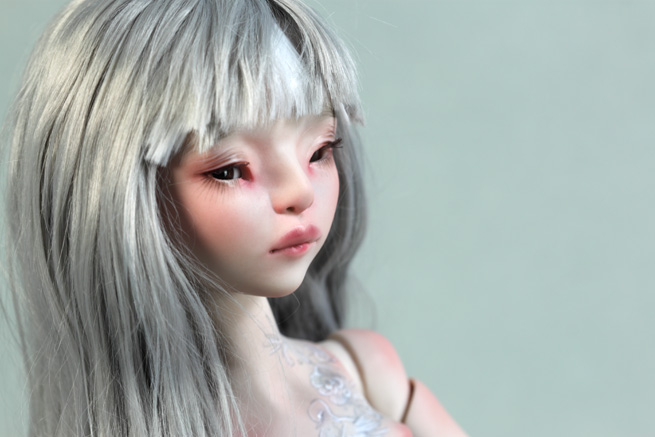 Hi !
Hope everybody is fine 🙂
Since some weeks I work most of the time on Ooak dolls, it is great to have time to make more ooak dolls.
I just finished this little girl, called Sun,  she is the second from this mold.  Sun is available only as OOAK doll, same for her body called "Hans".
She will fly to her new home tomorrow and must say I would have love to keep her here ;).
I am also working on an Ooak Amy who should be completed soon.
It is also the period to make some new resin tests, for an incoming project.
You know I love special resin and especially when they don't look like resin.
I can't wait to show you the result !
Until then here are some pictures of Sun, hope you will like her.
See you soon ! =^^=