Description
Please welcome Poulpy in Chibbi size !
Chibbi Poulpy has the perfect size to be taken everywhere with you. She will follow you in all your adventures 😉 !
The Chibbi line offer cute and smaller version of my popular dolls.
Chibbi Poulpy has the same body than the original, but in 18cm tall.
She also come with cat's ears in the set, and you will be able to choose the Octopus in option.
Measurements :
Tall : 18cm
Head circumpherence : 13,2cm
Neck circumpherence : 3cm
Chest circumpherence : 6cm
Waist circumpherence : 8cm
Hips circumpherence : 13cm
Leg lenght : 7,5cm
Arm lenght : 5cm
Eyes size : 12mm
Foot size : 2,5 x 1,5cm
Included in the set :

• A complete Chibbi Poulpy, stringed and sanded, without faceup.
• Resin color is "Grey".
• A pair of glass eyes of 12 mm, "random" color.
• Magnetic cat's ears.
• A certificate of authenticity with identification number.
• As a gift a Lillycat's carriage bag.
In option :
• Default make-up, face only (as showed below).
• White magnetic Octopus
Body blushing isn't included.
Make-up realised by my manufacturer from my original design.
* Please note that outfits and wig presented on pics below are not included in the set.
Colors can varies depending of your screen.
Preorder doll, available from December the 16th to the 30th 2019.
Production time is usually around 115 days, can be more depending of the amount of order.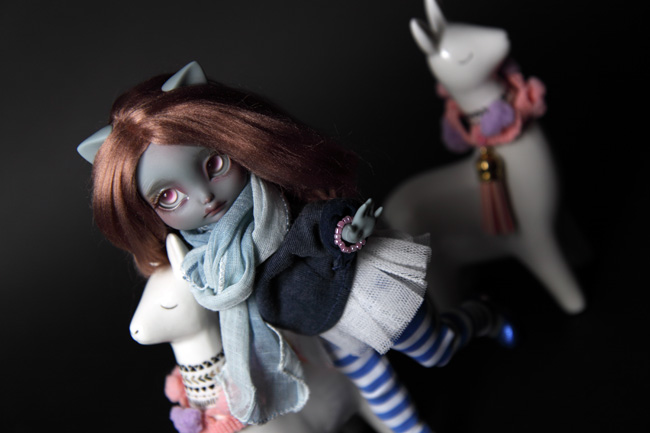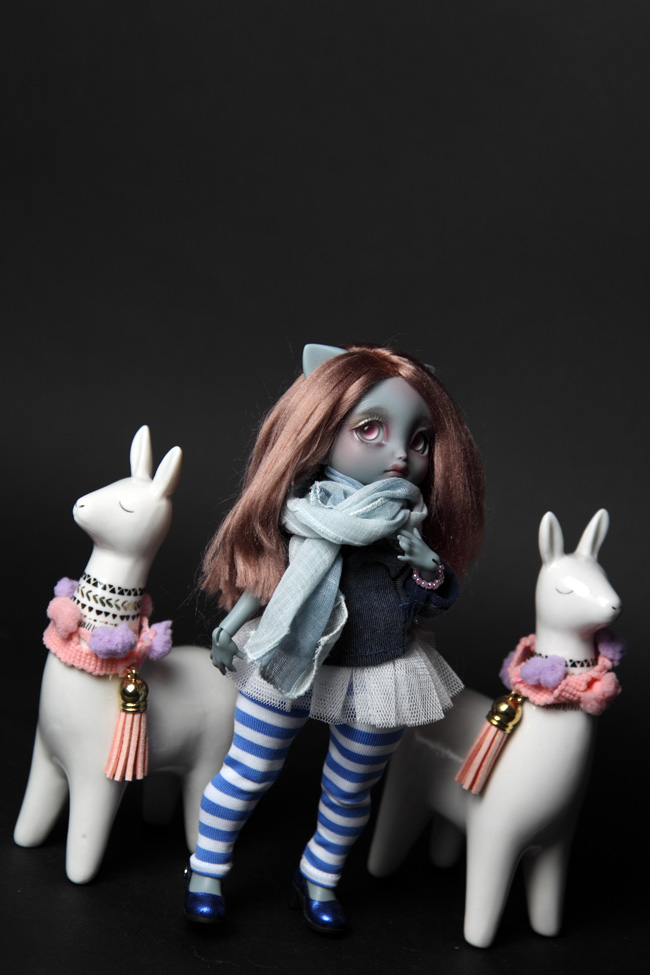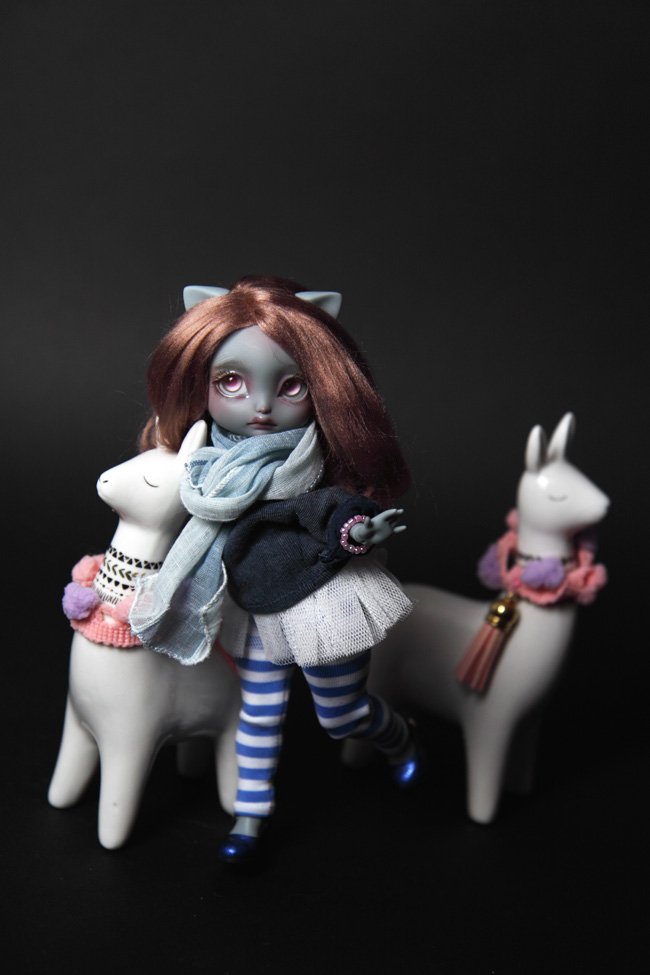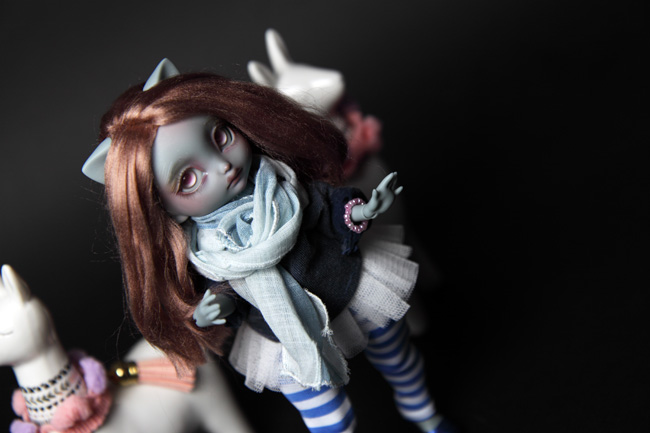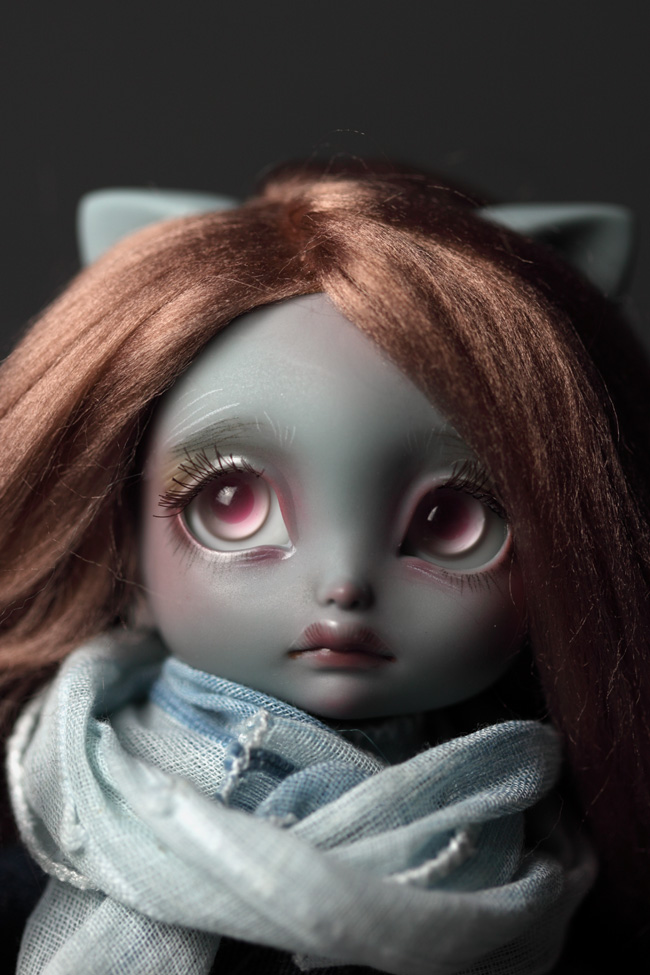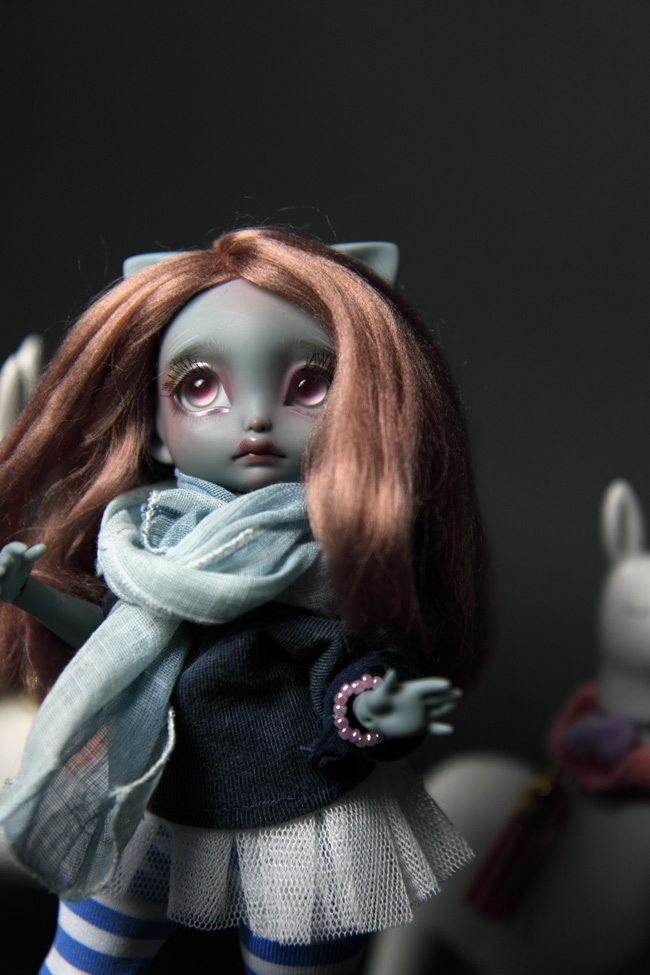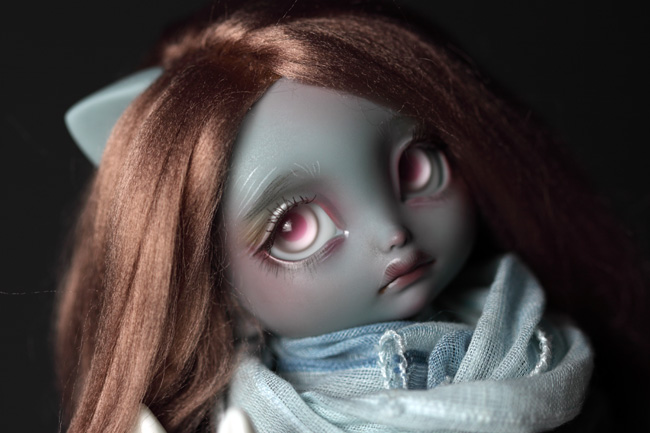 Magnetic Octopus in option :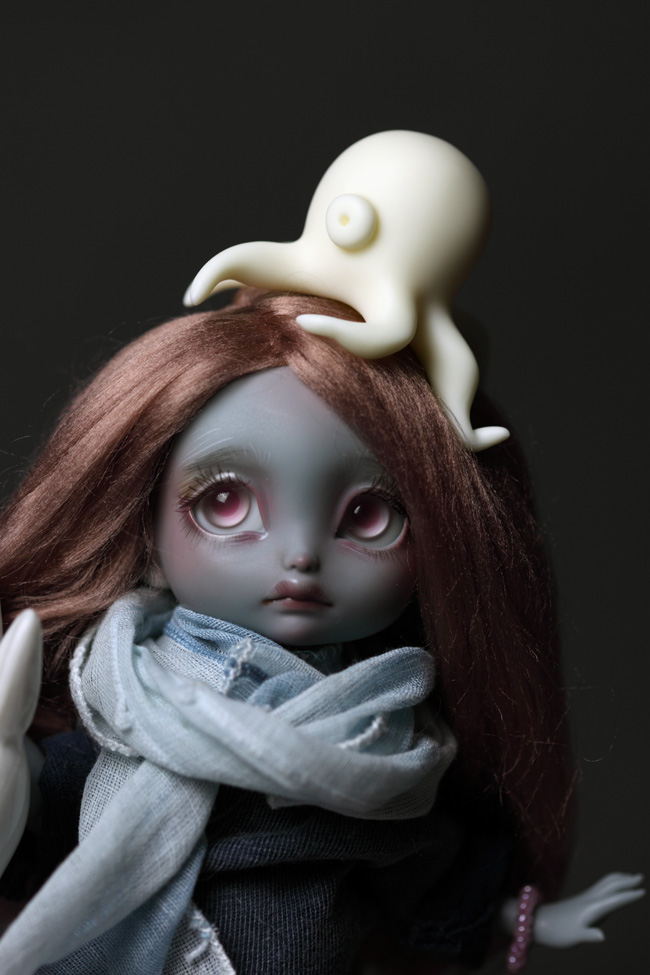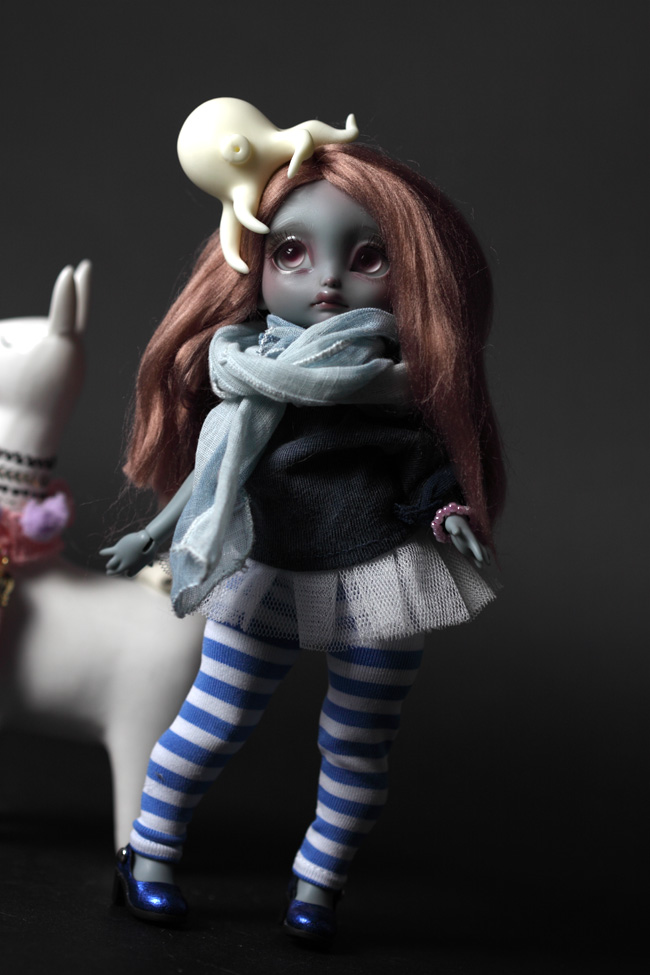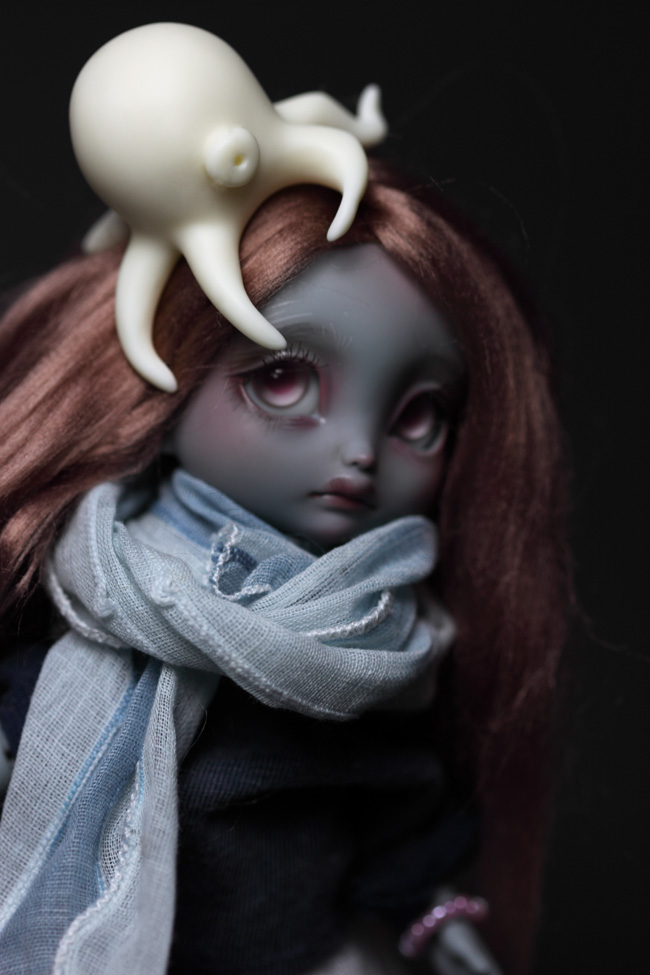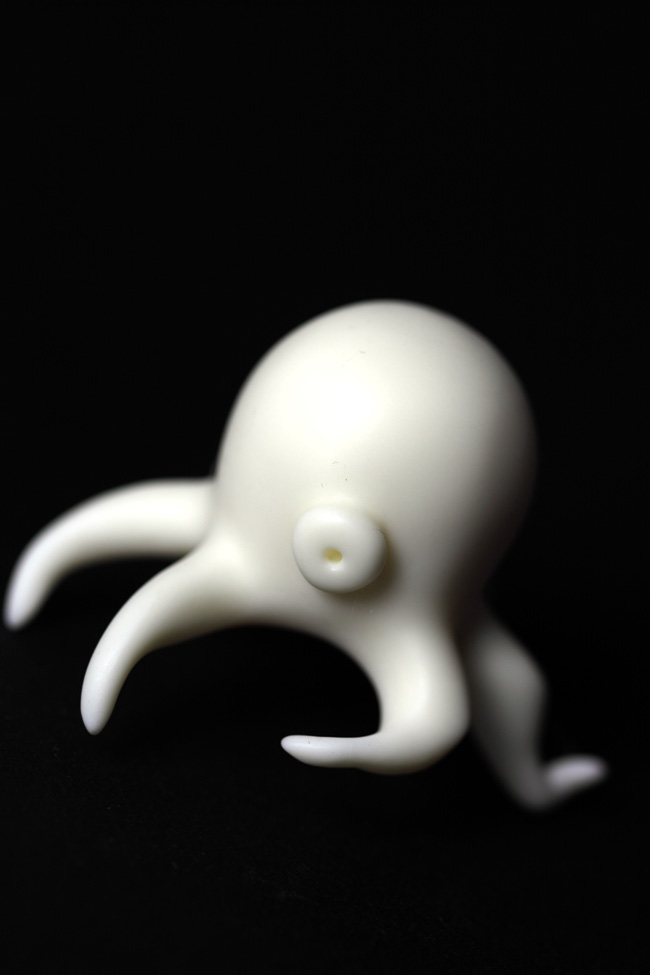 Comparison pictures :